Final Fantasy XIV is a timeless MMORPG masterpiece, and its high status within the gaming community has a lot to do with how active Square Enix has been in improving the game and releasing updates. The developers take feedback very seriously, and it doesn't look as though the FFXIV hype will slow down any time soon. One of the biggest Final Fantasy XIV events is currently taking place, the Fan Festival 2023, with devs dropping a massive FFXIV reveal. We now know the premise of the 7.0 expansion patch, its title, and its general release date.
Naoki "Yoshi-P" Yoshida, the director of Final Fantasy XIV, began the Fan Fest presentation by introducing the new CEO of Square Enix, Takashi Kiryu, and showcasing the game's upcoming 7.0 expansion, Dawntrail, with a trailer. "I wanted to feel exactly what you feel right now," Kiryu stated excitedly, admitting that he had held back and not watched the Dawntrail reveal trailer himself until the Fan Fest.
Yoshi-P then took over once more, discussing the expansion a bit more in-depth. Dawntrail is set to release in the summer of 2024, with no specific date revealed just yet. "I really want to get this out as early in summer as possible," the director said, so it's likely we'll see it in June or July of next year. "The very best summer vacation a hero could possibly have," is how Yoshi-P described Dawntrail, admitting that it's a "sudden change" from Endwalker's own vibe.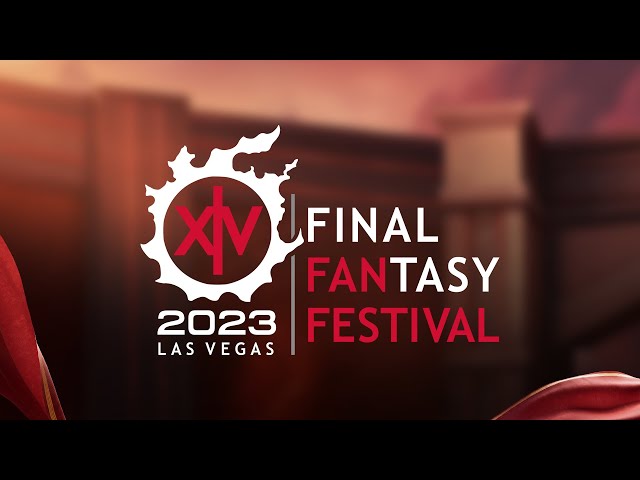 He went on to say that Warriors of Light did "save the whole universe," so we deserve a break. The New World, officially dubbed "Tural," is Dawntrail's setting, where we'll be tasked with helping a special character deal with a matter of succession, or contest for the throne. The situation "divides the Scions into two opposing groups." Yoshi-P went on to say about these divided factions, "Please look forward to finding out who will be your allies and who will be your rivals."
The theme of Dawntrail is a journey of discovery, described as "a new beginning" for Final Fantasy XIV. Yoshi-P declared during the showcase, "You can think of this as a new step into a new story for Final Fantasy XIV." The director also stated that Dawntrail will feature a "full RPG package," meaning that it should have a very substantial amount of content.
A look at the New World's map was also provided during the presentation, with Yoshi-P saying that Eorzea has been updated to make room for Tural. "This time, however, we will be taking you far west," said the director, explaining that the new area will be located "across the western seas." The New World's "major hub city" has been titled "Tuliyollal, and is located within the Yok Tural region. Yoshi-P stated that the New World has "an emphasis on diversity," and is not "very industrialized" as it is inhabited by "a myriad of peoples" close to nature.
One such population is that of the Pelupelu. The Pelupelu were introduced by the director as "a diminutive people inhabiting Urqopacha" who are "seldom seen without their distinctive masks." The population is "extremely skilled in trade," and travels on alpaca-back. Pelupelu are well-known for their beverage making and are renowned producers of tea, coffee, and mezcal.
We also got a look at some specific characters. The ruler of Tuliyollal, Gulool Ja Ja, is a two-headed Mamool Ja. It's his throne's successor that Warriors of Light will be tasked with dealing with. While the story is no typical anime beach filler episode, Yoshi-P did joke that you should "bring your bathing suit" as there are plenty of swimming areas. He went on to provide a closer look at the New World's various regions, showcasing more than just the primary city.
Yak T'el, described as a unique, thick forest, is so dense that there is little sunlight. Urqopacha, a mountainous region in Yok Tural, is home to some very interesting peoples described as "both exceedingly large and unusually small in stature." While discussing the various new areas, Yoshi-P made sure to stress how the FFXIV graphics will be updated. From shadows to other smaller details, the game will receive a graphical overhaul for 7.0.
The level cap is being increased as usual, this time all the way to 100, including for crafting and gathering classes. "Of course, there will be plenty of new gear and recipes for crafting," Yoshi-P revealed. "We will be adding new skills for all jobs," he also stated about current in-game classes. Multiple new jobs are coming too with 7.0, with two in development for Dawntrail. The director apologized, saying "I'm really sorry, but I can't tell you what jobs they are today."
He did, however, reveal the roles, with both new jobs being DPS classes. One will be a melee DPS and the other will be a ranged magical DPS. Yoshi-P then took off his sweatshirt to reveal a Teenage Mutant Ninja Turtles shirt, hinting that one of the new roles may have to do with dual blades. New dungeons are accompanying the new jobs, but the director was unable to share specific details about them.
He did share some information about new enemies, though, revealing a legendary new boss known as the "Valigarmanda," which appeared to be a blue and red dragon-like beast. Yoshi-P also detailed how Dawntrail will bring new variant dungeons, a new alliance raid, a new eight-player raid, and a new ultimate raid. For PvP fans, more such competitive content is coming with 7.0, too. Crystalline Conflict, Frontline, and Rival Wings will all receive additional updates. "We still have many secrets that we have not shared," Yoshi-P declared, wrapping his reveal up by saying that we should all keep an eye out for more Dawntrail reveals.
If you love FFXIV and can't wait to jump into Dawntrail's New World but want a new way to enjoy spending time with your friends, have a look at some of our other favorite multiplayer games. For a less social gameplay experience with just as much choice and story, you can also browse through a few of the best RPG games out there right now.