As Gods Revel and Lands Tremble, Square Enix has unveiled the FFXIV patch notes for the MMORPG's 6.31 update, which adds the all-new ultimate raid, Omega Protocol, as well as fixing the infamous warrior bug that saw tanks healing for insane amounts of damage.
The star of this patch is, of course, the Omega Protocol ultimate raid, which adds yet another batch of high-end Endwalker content to the game. Players will need to be level 90 to take on Omega Protocol, and must complete the Abyssos: The Eighth Circle on Savage difficulty to unlock it.
You'll receive a reward once a week for completing the raid, which can be traded to Nesvaaz in Radz-at-Han for ultimate Omega weapons. Pretty sweet, right?
To add to this, there are also swathes of new items being added, as well as music and achievements. Their exact nature remains unknown right now, but I'm sure you'll discover them in no time.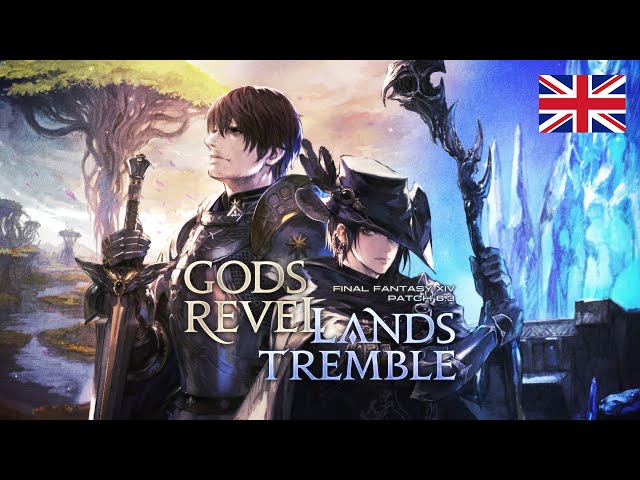 FFXIV Warrior Shake It Off Glitch fixed
For those of you who read my article on the FFXIV Shake It Off glitch that was allowing warriors to heal up in the millions, I'm still not sorry for getting Taylor Swift stuck in your head.
What I am sorry to announce, though, is that the bug has been fixed and tanks won't be able to constantly rejuvenate their health bars. Sorry, my Warrior friends, you'll just have to rely on your healers from now on in.
FFXIV patch notes: 6.31 update
Below are the full patch notes for the FFXIV 6.31 update, courtesy of Square Enix.
Battle System
The high-end duty the Omega Protocol (Ultimate) has been added.
Items
New items have been added.
System
New achievements and titles have been added.
New music has been added.
In order to better facilitate login, one-time passwords will no longer be hidden during entry.
Resolved Issues
An issue during the extreme trial implemented in Patch 6.3 wherein player casting was interrupted by certain enemy actions.
An issue during the raid dungeon Alphascape V4.0 (Savage) wherein the areas of effect for boss actions Diffuse Wave Cannon and Oversampled Wave Cannon did not display in full.
An issue when using the warrior action Shake It Off wherein the amount of HP recovered when only healing self was incorrect under certain conditions.
An issue wherein actions with a forward-facing cone or straight-line area of effect would strike in the direction of the selected target, as well as the direction the executing character was facing under certain conditions.
An issue wherein the conditions to trigger Fisher's Intuition at Seagazer Shoals were incorrect.
An issue wherein certain wild animals in the island sanctuary did not appear under certain conditions, despite fulfilling necessary requirements.
An issue wherein selecting the glamour buttons in the Trust window would not apply intended changes.
Other minor text issues have also been addressed.
If the new ultimate raid has inspired you to dive back into Eorzea, be sure to check out our FFXIV Island Sanctuary guide to make the most of one of the game's best features. We also have an FFXIV Island Sanctuary animals list to help you collect some adorable little Lost Lambs.