Where is Fortbyte 17 is Fortnite? Or, perhaps a better question is, where is the Fortnite wooden fish building in which it can be found? The next piece of this puzzle-collecting adventure has gone live in Epic's battle royale game, and we're here to help you find it.
In case you've been living under the game's massive volcano for the previous season – now Pressure Plant, of course – the Fortnite Fortbyte locations challenges were implemented in the game as part of Fortnite season 9, and it tells us the emerging wider narrative of the new chapter in the game's illustrious history. Now we've got Fortnite Fortbyte 17 to get our hands on.
So let's get on to brass tacks: yet another of the 99 pieces of the Fortnite puzzle has arrived in the game, and you find in inside the Fortnite wooden fish building. That's on the northern side of the map near Sunny Steps, but we're going to show you precisely where that is in this Fortnite Fortbyte 17 guide.
Fortnite Fortbyte 17: where to find the wooden fish building
So, as we've said, the 17th pesky byte can be found to the north of the map near the hotsprings. This is somewhere between Sunny Steps and Lazy Lagoon.
The wooden fish building is on the south-west hotspring and the Fortbyte itself can be found at the base of the building in the fish's tail. Above you can find a map and a screenshot to show you exactly what we mean.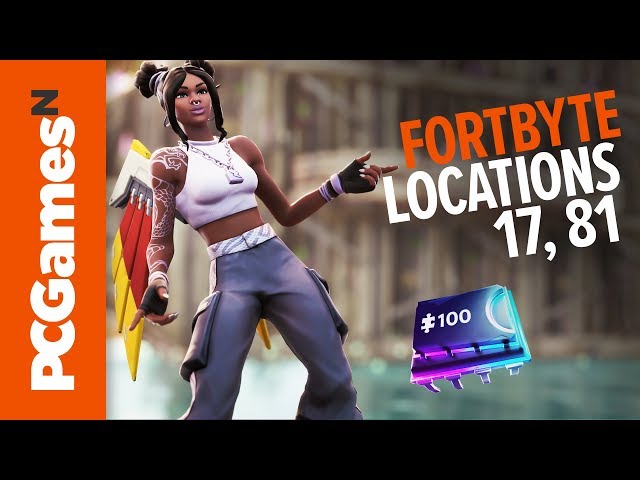 So there you are, that's where to find Fortnite Fortbyte 17 in a wooden fish building. If you're still missing a few of the others, check out the video above to show you where 81 can be picked up, too. Some of the others need a bit of grinding, so you're going to have to keep on plugging away at those Victory Royales to get those others and eventually find out what the finished puzzle will look like.