Fortnite Season 9 is live now away, and that can only mean one thing – a whole host of brand-new cosmetics. We haven't seen the Fortnite Season 9 skins in their entirety just yet, but a trailer that arrived ahead of the new update shows off a handful of new cosmetics.
As ever, buying into the Fortnite Season 9 Battle Pass will immediately grant access to two new Fortnite skins. Sentinel seems to be a cross between Robocop and a chicken, while Rox appears to be this season's upgradeable skin – the trailer shows off multiple different looks for the character, who looks like she comes equipped with dual axes in place of the traditional pickaxe.
The first unlockable skin in the battle pass also gives access to another skin, which looks like what would have happened to Jonesy if you'd left him alone on a desert island for several years. It's an impressive beard, but perhaps not the most elegant look. The skin will be available as part of the Season 9 battle bundle, which means you'll unlock it before tier 25 in the new pass.
At the other end of the scale, there's a new progressive outfit that you'll unlock if you reach tier 100. Vendetta starts out looking a little edgy, but as you level him up he takes on a much more sinister Kabuki-style look.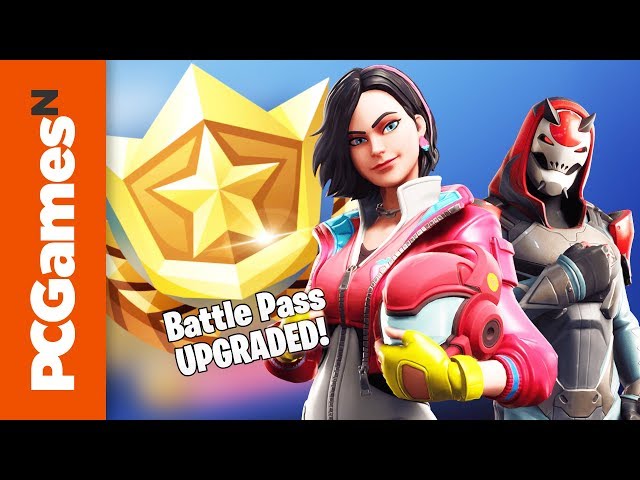 There'll be plenty of other skins heading to the game as part of the new season, but we haven't seen much of them just yet. A quick peek at a blonde woman with some impressive trousers is the best the game's new trailer has to offer.
Where we dropping? Here are the Fortnite Season 9 map changes
Of course, there are also new emotes, wraps, and pets available in the new pass, and now that Fortnite Season 9 has officially begun, we should be able to get a proper look at all the new additions.