After Fortnite cars first appeared in the Season 3 trailer, we've been waiting patiently to drive one of the featured Fortnite cars. Alas, as each update came and went without any sign of driveable vehicles, Epic officially announced the Joy Ride update.
You can now drive four different cars in Fortnite, all boasting a radio to jam out to as you go off road in the pickup truck, or take the highway from Frenzy Farm down to Lazy Lake in the speedy Whiplash. Although, to drive a car in Fortnite, you're going to need to keep the vehicle's fuel tank full, which means stopping off at the various petrol station locations we've come to know from the weekly challenges and agent Fortnite bosses. You can fill up gas cans at these locations or simply pull up next to a pump to refuel.
Here are all the Fortnite cars you can drive thanks to the recent Joy Ride update, including known locations. They are, however, pretty common and can be found in most major locations.
The Fortnite cars are:
Islander Prevalent: A small modern car – The spirit of responsibility
Victory Motors Whiplash: A flash sports car – It's not just a name. It's a warning
OG Bear: A bright pickup truck – Don't poke the bear
Titano Mudflap: A large lorry – Own the road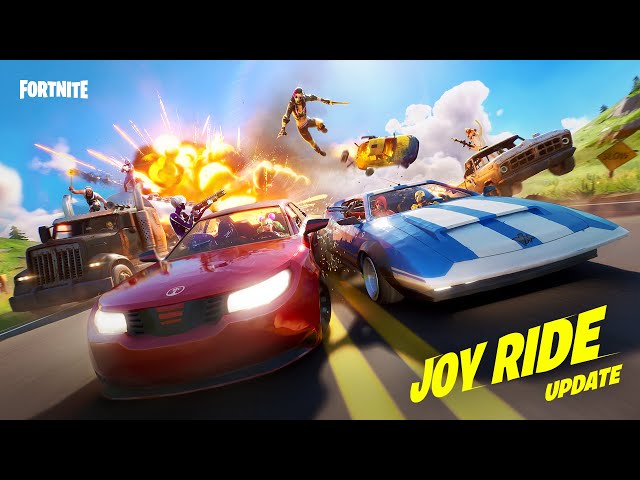 Fortnite cars locations
You can find Fortnite cars scattered across the map, but they seem to crop up in these key locations:
Catty Corner
Pleasant Park
Lazy Lake
Salty Springs
Sweaty Sands
Holly Hedges
Dirty Docks
Steamy Stacks
Retail Row
Fortnite cars are now driveable, so if you want to look cool riding across the map, check out the best skins in Fortnite.