Fortnite's v9.20 patch dropped this week, and with it came the Storm Flip – basically a throwable storm or safezone in a bottle, depending on when and where you chuck it. Though it looks guaranteed to spice up any round of the Battle Royale, it might be just a little too spicy. Epic Games is temporarily banning the item from competition – the same day it released it.
As reported by VG24/7, Epic Games producer Matt Layman made an official statement on the Fortnite Competitive subreddit just hours after the patch's release, stating that the Storm Flip would be disabled for this weekend's Fortnite World Cup online open matches and Arena playlists. Layman said "we will be temporarily be disabling the Storm Flip for this weekend's tournament. All regions will play the Week 9 Fortnite World Cup Online Open with the Storm Flip disabled".
He added, however, that "all other modes will continue to have Storm Flip enabled during this weekend" so players at home should still be able to whip up a storm unaffected, so to speak.
While it's not clear exactly why Epic has decided to pull the item for this weekend's rounds, it might be that the item is just a bit too overpowered to introduce at this stage, as it could have a pretty significant impact on the competition. The Storm Flip effectively gives you the power to take out all opponents in one go, if you chuck into just the right spot, at just the right time, dealing damage in a sphere-shaped radius to everyone unlucky enough to be inside it. This might be especially potent at the endgame when everyone's scurrying around trying to earn the top spot.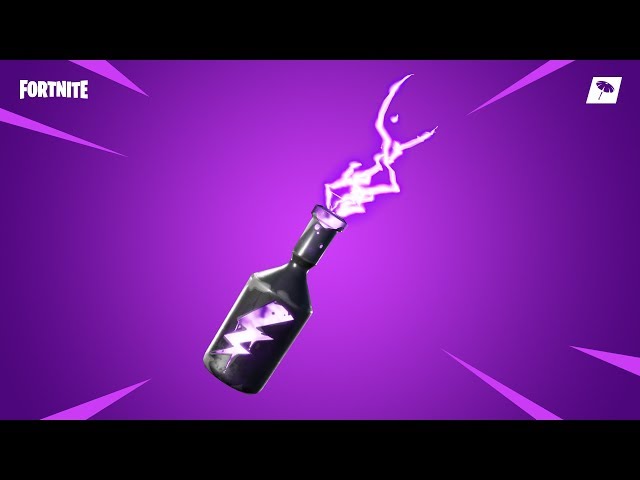 This could be similar to another time when a Fortnite weapon had to be axed because it was OP. Remember the Infinity Blade? Epic had to vault it, admitting "we messed up and rolled out the Infinity Blade overpowered / without good counters, especially in the end game". It could be that the Storm Flip is currently suffering the same fate.
Read more: Check out our guide to all Fornite Forbyte locations
Whether Epic will modify the item or make the temporary ban more permanent is anyone's guess. We'll have to wait until this weekend's matches are done to find out.