Galactic Civilizations 4's Supernova Edition is almost here, and it's one of the most exciting upcoming space game expansions. As the leader of a united world looking to expand your civilization to the stars, you're tasked with overseeing foreign relations, policies, technology research, and more. If you've played any of Sid Meier's Civilization games, Galactic Civilizations 4 is similar, in a sci-fi interstellar sort of way. Stardock is now finally releasing the game's full Supernova expansion into the wild after an exciting early access period.
"Supernova is, by far, the biggest expansion Stardock has ever made," says Stardock founder Brad Wardell. "It doesn't just add a lot of new content but transforms the gameplay in ways not seen in a 4x game before." One of Supernova's coming features includes the integration of AlienGPT, an extraterrestrial technology that allows you to design a custom civilization using generative AI.
Cultural progression, several new alien civilizations, a new battle system, a new starship designer, and a new story-driven campaign are also arriving with Supernova. The latest entry in Stardock's award-winning space series arrives on Thursday, October 19. The game's full launch date coincides with the developer's 30-year anniversary.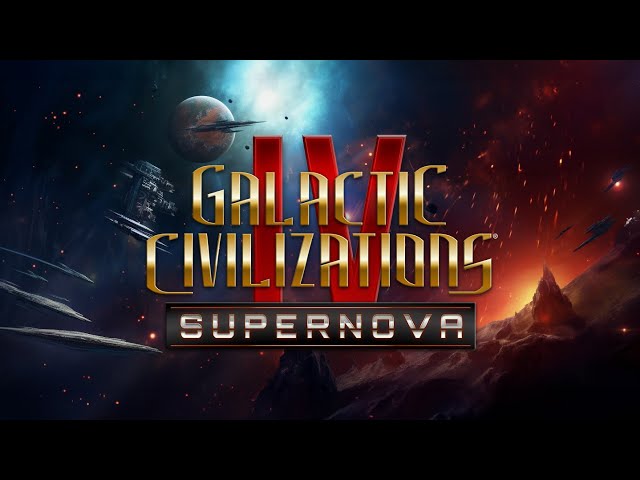 If you're interested in boarding your own spaceship and creating a unique civilization, you can purchase Galactic Civilization 4 on Steam or Epic. If you snag an Epic copy, you'll be able to upgrade to Supernova for a highly discounted rate. Galactic Civilizations 4 costs $39.99 if bought during the early access period pre-release. If you buy it post-Supernova launch, the game's price point goes up by ten bucks at $49.99.
As a massive space nerd myself, I'm looking forward to traversing new star systems and encountering fresh alien faces along the way. It'll also be quite interesting to see how Stardock's implementation of AI generation works out in-game since it's an avenue I haven't personally explored in any other strategy experience.
If you want a similarly thought-provoking gameplay experience to dive into after Galactic Civilizations 4, browse through some of our other favorite 4x games. Alternatively, you can check out our roundup of these great strategy games like Civilization to prepare in advance.