Ubisoft is revealing a new game tomorrow, and the publisher has strongly hinted that not only is it a Tom Clancy title, it's actually a new game in the Ghost Recon series – following up 2017's Ghost Recon: Wildlands. The studio is hosting a stream on May 9 where it will show off the game for the first time. However, thanks to a new leak, we may well have the title already – Ghost Recon: Breakpoint.
This isn't just any leak, though, as it comes thanks to that most trustworthy of sources – Ubisoft itself. This image briefly appeared on the Ubisoft store before it was taken down – and was reposted on Reddit and ResetEra. It shows a Collector's Edition of the game, with a figurine of a hooded character with two guns – but, of course, the main detail is that it confirms the new game's title as Ghost Recon: Breakpoint.
The reveal event is down for tomorrow, May 9 at 11:30 PT / 14:30 ET / 19:30 BST, and other than teases confirming it's a Tom Clancy game and most likely a sequel to Ghost Recon: Wildlands – Ubisoft has also suggested it may be set in the South Pacific.
A reminder for the stream tomorrow has gone live on the Ubisoft North America YouTube channel, and apart from referring to the game as 'Operation Greenstone' it also shows the character from the leaked Collector's Edition statue holding the dog-tags of Cole D. Walker – the new Ghost leader from the recently-released Operation Oracle DLC, played by The Walking Dead and The Punisher's Jon Beranthal.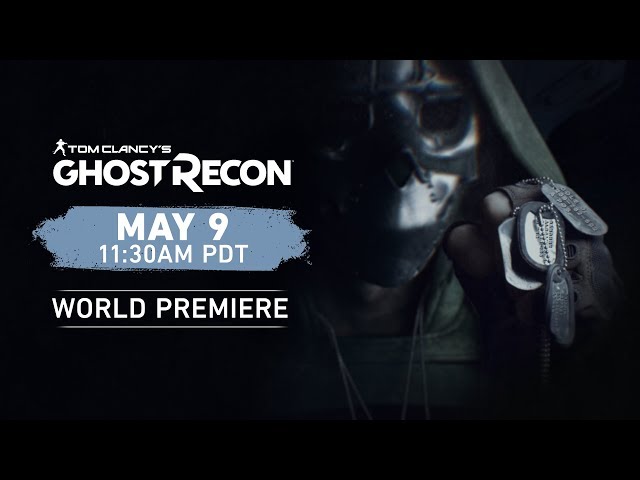 According to various other leaks, as detailed on the ResetEra thread, Beranthal's character is supposedly being set up as the antagonist of Ghost Recon: Breakpoint, and may have an "army of weaponized drones". That's supposed to be a masked Cole in the image, and the statue too.
Related: Check out the biggest upcoming PC games
It's looking increasingly likely – if not completely certain – that the new game reveal tomorrow will be for Ghost Recon: Breakpoint, the next game in the series after Wildlands, and may even be a direct sequel. Nevertheless, we're still crossing our fingers for that new Splinter Cell game. We live in hope.