April 28, 2020 This story originally indicated that Galaxy 2.0 is leaving beta. It's been corrected to reflect that, while Galaxy 2.0 will be replacing the 1.2 version, it won't be leaving the beta stage just yet.
The GOG Galaxy 2.0 update will soon be coming to all users of the gaming client. The new version has been available in open beta for a while and boasts a whole bunch of nifty new features – and GOG has now announced it'll be updating the current 1.2 Galaxy client to the new variant "in the coming weeks".
That's according to an email sent by GOG to notify Galaxy users of the coming change, which reassures those still using the current version that "your favourite elements are present in the new version". GOG announces: "Features like auto-updates, cloud saves, cross-play, and rollbacks are accompanied by additional ones that allow you to build your game library and friends list across many platforms. Those new features are optional, as we want you to enjoy using the GOG Galaxy app exactly the way you like it."
As the company highlights on the GOG site, the 2.0 version of Galaxy's features include the ability to import all the games you've got stored across your PC and consoles into "one master collection", as well as extensive customisation for library views, games stats, and new "friends features".
Soon, the company says, there'll also be a games discovery feature that'll let you "follow upcoming releases, and discover games popular among your friends and the gaming community".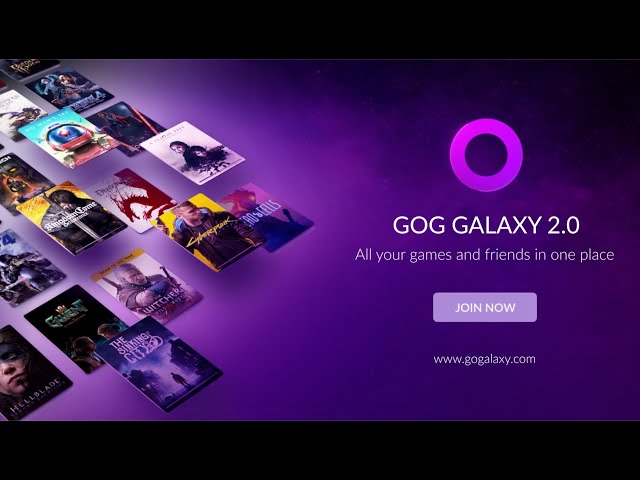 It's worth noting, however, that this doesn't mean GOG Galaxy 2.0 is leaving beta just yet. The studio says: "This switch will happen soon, but the 2.0 features (unified games library and friends list) will still remain in the beta stage".
There's no exact date to scribble down on our calendars for when GOG Galaxy 1.2 will get updated to 2.0 just yet, but it sounds like we can expect it in the new few weeks.