Rockstar's GTA V – which came out in 2013, let's remember – is surging on Twitch, and it's largely thanks to its role-playing mod by FiveM. That mod – and its most popular server, NoPixel – has helped GTA V to 58.2 million hours of live viewership on Twitch in March, according to industry analysts Newzoo.
That's a fivefold increase on the same period last year, and more than either Dota 2 or Apex Legends. Though Apex's audience has declined throughout April, it was just a month old in March, and still riding high in the Twitch charts.
GTA V was not exactly a slouch on Twitch before the RP sensation exploded, with monthly viewership between seven and 16 million hours from August 2017 to February 2019. Even at its peak, though, that's more than 40 million fewer than March's number. Amazingly, 9.6 million hours of GTA V's March viewership came from just one huge streamer – Summit1g. Check out Newzoo's report here for more details.
Twitch viewership is only one measure of a game's influence, but it's far from unimportant to live games like GTA, and the scale of the boost that FiveM and NoPixel have given it here is hard to overstate. With no sign of the bubble having burst in April, Newzoo speculate that GTA developer Rockstar might officially implement a role-playing mode in GTA V.
Mod Mode: The best GTA V Mods
If that sounds unlikely, remember that a mod spawned the battle royale genre. GTA V RP – and Dota auto chess – is the kind of community-driven success story that we see just a few times a year in gaming, but which can, and has, changed the path of the hobby.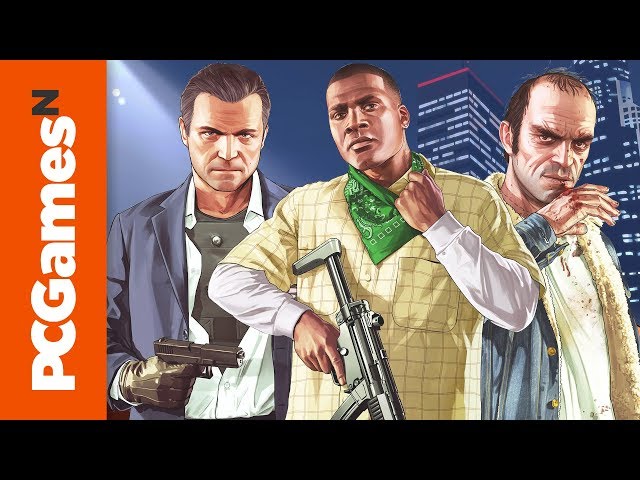 If you've missed the sensation so far, GTA RP is a relatively simple mod that lets you take the role of an ordinary NPC – a cop, a shop clerk, a random criminal, and more – in Rockstar's proxy Los Angeles. Your job is, simply, to roleplay, though expectations vary widely depending on the server you're in. Here's a quick guide to the best GTA RP servers and how to join them, if you're interested.