Grand Theft Auto was always going to be a major candidate for ray tracing. It might be several years old now, but with a dedicated modding community and an amazingly detailed world to work with, it was only a matter of time before the technology arrived in Los Santos.
Now, thanks to mod creator Pascal Gilcher and his community, that time has come. Gilcher has been hard at work creating ReShade, a ray tracing shader mod, and one of his Patreon supporters recently applied an alpha version of that mod to Grand Theft Auto V. Unsurprisingly, the results are incredible.
You can take a closer look at the effects of the mod in the video further down this article, but it's fair to say that it brings GTA V's already bustling world to life even more than before, Sunlight fills rooms that previously seemed shrouded in darkness, offering a layer of detail that might normally pass you by while you're bombing down city streets or firing pot-shots at the police.
The video, which comes via Patreon supporter MrStevens, shows off everything from Vespucci beach to Blaine County, via canals, railway tracks and warehouses apparently littered with fancy cars.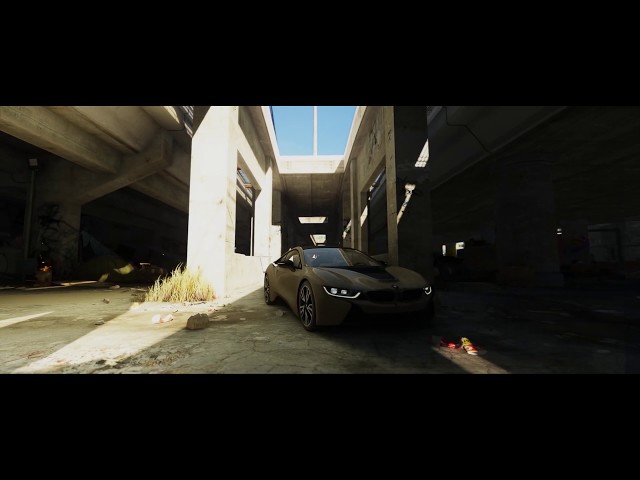 While I'm impressed by the detail on those top-tier automobiles, what gets me the most is the effect the shader has on Micheal's apartment. Watching the light filter through the window and bounce off the shiny wooden floor might seem like an unimportant addition, but it's a testament to the level of detail that the mod provides.
Related: Here are the best GTA V mods
Ray tracing, which lets you generate the image by tracing the path of light beams as pixels and then simulating the effects of its interactions with objects, has grown in popularity recently. Battlefield V has proved a major starting point, but the addition of ray tracing to Minecraft is what really showed me how much potential lies in the technology.