GTA 6 might be the most anticipated game ever. More than ten years since the release of Grand Theft Auto 5, and with Red Dead Redemption 2 and Red Dead Online seemingly finished, we're all waiting for the next Rockstar Games sandbox, which apparently marks a return to Vice City. A new age rating for Grand Theft Auto 6 has just been discovered online, and on the surface it hints that official GTA 6 news could be on the way. After some digging and investigating, though, I've discovered that something is seriously amiss.
We've got details about the potential GTA 6 release date, and naturally, we expect the new Rockstar sandbox game will build on everything from Grand Theft Auto 5 and set a new high bar for the entire genre – and possibly gaming as a whole. Understandably, we're all eager for official word on GTA 6, especially now that Red Dead Redemption 2 will seemingly receive no further updates, and it's more than ten years since the launch of GTA 5 and GTA Online.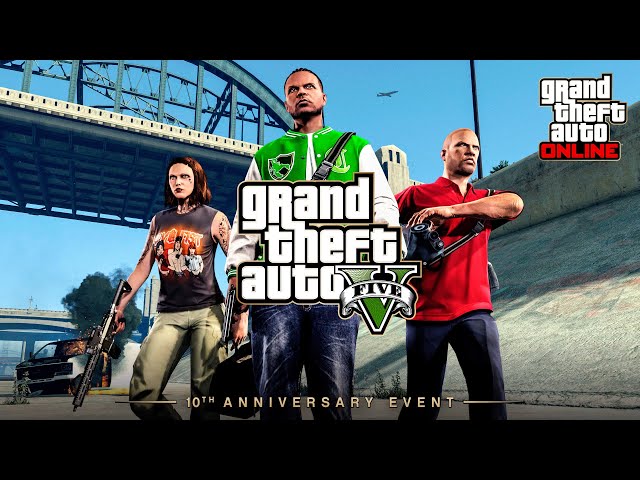 An apparently 'official' age rating for Grand Theft Auto 6 has just been spotted on the database for the Australian Classifications Board. It says the game is being produced by Rockstar, includes "strong sex scenes" and "strong drug use," and is likely to be classified as MA 15+, one tier below Australia's most severe rating, R 18+.
On the surface, this seemingly suggests that production on GTA 6 is continuing to move, and we might hear some official news in the near future. A little investigating however makes me think the rating is possibly a fake.
Although the listing says it comes from Rockstar Games, it is typed differently to the those for other Rockstar games. Legitimate ratings for Red Dead Redemption 2, GTA 5, and GTA 4 have a different style to this new ostensible one. You can see the latest, apparent GTA listing at the top of this image, and the certification page for GTA 5 below.
Submitting a listing to the classification board is also not as hard as it may seem. Without explaining the process, within less than an hour I was able to fill out a submission form that could potentially pass for a real listing. At the end of the application, you have to pay a fee of $1,200 AUD, roughly $770, or £625.
That might seem a little steep, and a lot to cough up just to create a fake listing. But in 2022, a listing appeared on the same Australian Classification Board for 'Bloodborne Mobile.' It was obviously a joke, but it suggests that there are people out there willing and able to spend this kind of money just for the prank.
On the contrary, it may be possible to submit a game for classification without paying a fee. The recent GTA 6 listing is categorized as originating from the International Age-Rating Coalition (IARC) which allows for free submissions to international ratings boards free of charge, provided the game is classified as a digital-only release.
Of course, I didn't submit the application that I had created, and went no further than the final pay and review page before deleting everything, but if I can make one of these, I imagine a lot of other people can as well. We all want to know more about GTA 6, but I'd say this particular lead is likely a dead end.
PCGamesN has contacted both Rockstar Games and the Australian Classification Board regarding the GTA 6 listing and will update this story with any further information or comment.
While we wait on Rockstar's next opus, you can still keep Los Santos feeling alive and new with the best GTA 5 mods. Alternatively, try the best GTA RP servers, where you can roleplay as basically anyone and anything.