The GTA 6 trailer is finally coming. As confirmed by Rockstar, the sequel to Grand Theft Auto 5 and successor to GTA Online after all these years will officially break cover in December. Naturally, I'm excited. Red Dead Redemption 2 remains one of my favorite games of all time, and I can't count the amount of hours I've put into GTA 4, Vice City, and San Andreas. I have faith in Rockstar – Max Payne 3 is one of the best games of all time, likewise Manhunt – but at the same time, I worry that the overwhelming success of GTA 5 and Grand Theft Auto Online might spoil GTA 6.
The GTA 6 release date is on its way, and with the game's trailer officially announced, the new generation of Rockstar's sandbox game series finally feels real. No more mystery. No more guessing. It's real. GTA 6 is coming. But Grand Theft Auto 5 – and, to a greater extent, GTA Online – took the whole series in a direction that undermines its greatest qualities. Once, Grand Theft Auto was a tightly constructed, totally convincing urban drama.
Grand Theft Auto 4 especially was an exploration of detachment, disillusionment, and alienation in the modern world; a sweeping 21st century tragedy with a strong vision and substantive, textured protagonist. Now, some 15 years later – and more than a decade since GTA 5 – Grand Theft Auto represents something very different. It's become a diffuse, anything-goes open world where authorial convictions take a backseat to slapstick player agency. We live in a world of service games and persistent multiplayer 'universes.' I'm worried GTA 6 might go the same way.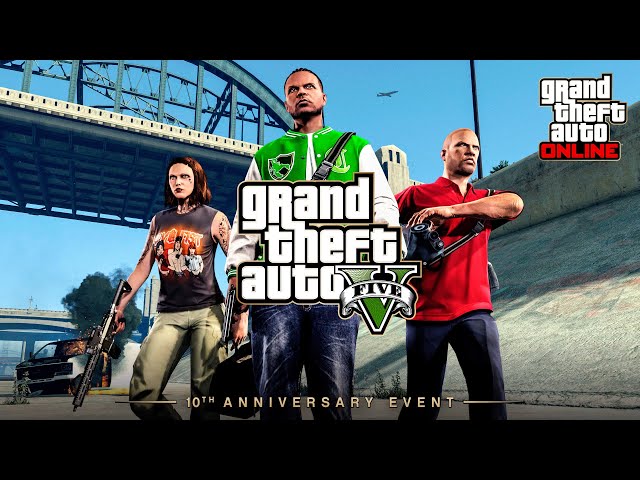 What I want from GTA 6 is the confident, mature single-player experience of Red Dead Redemption 2 and Grand Theft Auto 4, a game that feels like it's about something and is willing to eschew modern open-world game conventions to maintain the integrity of its meanings. I don't want to go anywhere, do anything, be whoever I want – the idea of an always-online, multiplayer-integrated Grand Theft Auto 6, with total freedom and a 'player-driven' story, is antithetical to what makes GTA, or at least the good GTAs, worthwhile games. Just look at Starfield, where a dogmatic attachment to player agency becomes hollow and bland.
Zoom in on the characters. Make everything I can do in the game somehow relevant to who they are and their narrative. Red Dead Redemption 2 proves it's possible to combine player freedom with a robust sense of purpose, story, and meaning. But GTA 5 is so successful that it could get the better of these more unique, more interesting precepts.
I'm worried that the enormous and ongoing popularity of Grand Theft Auto 5 will dictate the structure of GTA 6. Given how many copies it's sold, how much money it's made, how many players it still has, it's easy to imagine GTA 6 leaning further into the formula, an online sandbox game where the single-player and multiplayer cross-pollinate.
I'm imagining missions where you have to get a crew together and pull off a heist, and it means joining an online lobby to play with several others. I can see a GTA 6 where you have to complete tasks and earn cash in the multiplayer to access certain parts of the central story mode, or where everything you unlock online becomes accessible in the single-player, a shared 'cross experience' game where the pace and presentation are all dictated by the player's actions.
It makes sense, from a pragmatic, depressing market point of view – everything is big, live service, and always online now. But Grand Theft Auto – and, by extension, Rockstar – are always at their best when they consolidate their focus. John Marston. Niko Bellic. Arthur Morgan. These are defined characters with a life and identity beyond what we give to them as players.
Likewise, their stories have stronger meaning and greater consistency because they exist in worlds with limitations – if you kept the fighter planes and jet packs from San Andreas, Bellic's introspective musings on his own soul death would not feel sincere. Make GTA 6 smaller. Make it tighter. Bring in the focus. And keep any multiplayer stuff entirely separate. I have faith in Rockstar; consider this my own little prayer.
In the meatime, keep Los Santos going with the latest and greatest GTA 5 mods. We've also scouted the best GTA RP servers, so you can try your hand at something brand new.