Half-Life: Alyx is here, and while it's a meaty new entry in the series that adds a lot to the Half-Life story, it is not Half-Life 3. But in the weeks leading up to Alyx's launch, Valve has offered fresh hope that the Half-Life universe will continue, and that line hasn't changed. In our Valve interview, the developers say there's a renewed sense of excitement around Half-Life in the studio's halls.
"The sensation, shipping this, is that it's – maybe shouldn't be a big surprise – but it's incredibly fun to work on Half-Life," designer Chris Remo tells us. He says that "there's a really strong sense that this is a great world to be working in. I don't think there are very many people at Valve who wouldn't want to keep exploring that going forward."
"I personally want to keep exploring that going forward," programmer Kerry Davis adds with a laugh. "I started at Valve the summer that Half-Life 2 shipped. I came in at the very end of that process, and I got to see the result of the work, but wasn't there as a part of the work. Then through the episodes, I got a taste of what it's like to create a Half-Life game, and it is extremely fun and exciting. But there's also a lot of responsibility that you feel while you're doing it, to live up to the franchise.
"With Half-Life: Alyx, it was interesting to come into this new project from the beginning and enter back into that space after such a long time away. It gets those creative juices flowing again and it's been really exciting."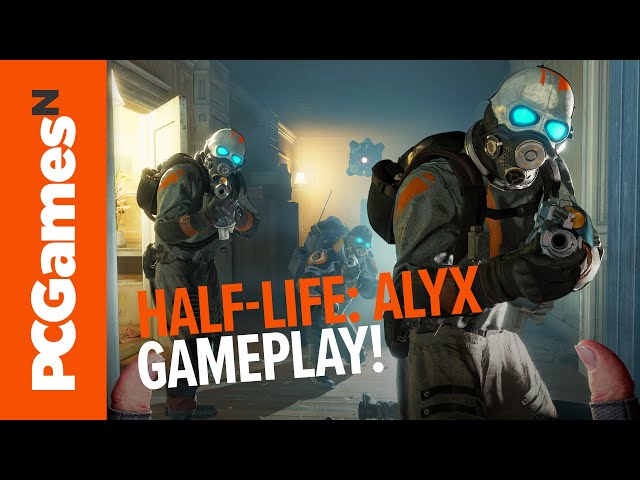 Check out our Half-Life: Alyx review if you want to know why Valve's latest is a return to form for the studio.