Half-Life is free right now, as Valve celebrates the game's anniversary. While no one can argue with a free game, we at PCGamesN love the Steam series so much that we're always talking about mods for each entry, so I've put together some wacky, brilliant, and overhauling community projects that new and old players alike really need to give a try.
That's right, the original Half-Life is a free game for the next few days (free to keep after downloading, though) as Valve celebrates the iconic shooter's 25th birthday with a documentary about the making of the FPS game and a massive Half-Life update giving the game lost content, new multiplayer maps, and even an improved Steam Deck port too. It's a great time to be a Half-Life fan.
So, on that note, once you've paid nothing for Half-Life and have it in your library you'll want to give it something extra, and there are loads of mods to do just that. One, in particular, should be installed straight away though (hopefully it still works after the Valve updates): Half-Life Mmod.
The core of the Valve shooter remains the same, but there are a slew of extra features that make the classic game feel a bit more modern with Mmod. You've got in-game FOV, you can see Gordon's legs, there are AI tweaks, new animations, weapon inertia, camera adjustments, a firing range to test weapons, a chapter selection, and even a VFX redesign too.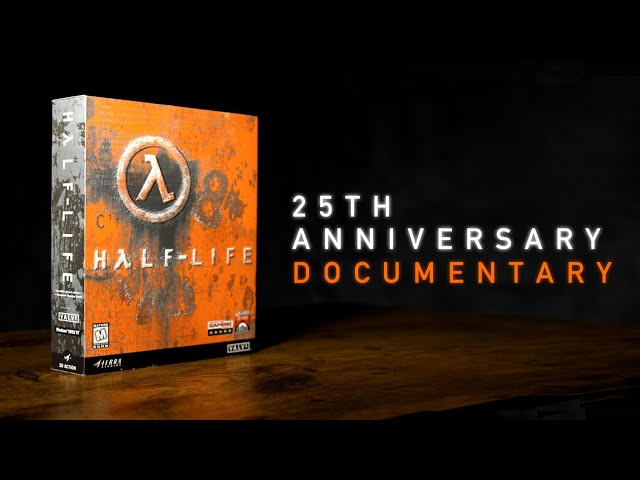 That's not all that Half-Life Mmod offers, but that list should help you understand how 'Gunship Mark II' has overhauled the game. The original Half-Life came out the year I was born (sorry everyone) so I missed the boat originally, but I played the game with this mod when it dropped, and ended up loving it. I'm not exactly sure how much of that was Valve and how much of it was the mod itself, but it was a great time nonetheless.
So if you're yet to try Half-Life for the first time, or Valve's birthday celebration has you jumping back in, give the Mmod release a go, you won't regret it.
While Half-Life Mmod is my focus, we at PCGamesN are massive fans of the series and love writing about as many mods that catch our eye as possible. So despite the game's age, there are still countless brilliant ways it's being reinvented, which is why I've put together a few more you need to try out.
One mod sees you getting a new Half-Life ending if you carry an innocuous cardboard box from start to finish – similar to Half-Life 2's gnome. To be clear, this mod is a joke, but a fun one for veterans who want to revisit Black Mesa with a bit of a gimmick.
Talking of impressive gimmicks, what about Half-Life but backward? Modder 'Lymphoid' has rebalanced and shifted the entire game so you can play through the levels in reverse order. Is this basically an entirely new game? Sort of. So after you've beaten it the normal way you go right back through everything, and see what Valve built all those years ago in a different light.
Half-Life is even being remade into a top-down twin-stick roguelike shooter too, and you can try it out for free. This is less a mod and more a total conversion, sure, but Valve approves of it going on Steam, so you know it's got some promise. Codename: Loop is a great idea, and worth your time if you're a fan.
Last up, let's get weird with it. There's a Half-Life Spyro mod that lets you play through the game as the little purple dragon. You'll be exploring Black Mesa with Spyro's move set, and the Black Mesa facility has been changed to feel more like a Spyro hub world than an FPS corridor sim.
Looking for more? We've got the story of whatever happened to Half-Life 3 alongside a slew of some incredible old games you can still play on PC today to fill out your backlog.
Also, make sure to follow us on Google News for daily PC gaming news, guides, and reviews.