Half-Life is officially 25 years old. You might need a moment to absorb that – one of the greatest shooters of all time, which introduced the world to Black Mesa, Gordon Freeman, and the greatest NPC scientists in history, launched a full quarter of a century ago. To take away the sting, Valve has released a slew of new Half-Life material, including an updated version of the original game, restored cut characters and features for Half-Life Deathmatch, and a lot more. But there's one version of Half-Life that has just been airbrushed from history. As the FPS hits its silver anniversary, Valve has just delisted one iteration from Steam forever.
Half-Life Source arrived in June 2004, just a few months ahead of the defining FPS game sequel Half-Life 2. At the time, we all expected a full remake – or at least something close – using the new, groundbreaking, physics-driven Source engine. What we got was essentially the same Half-Life, but with new water effects and ragdoll deaths. It's not that Half-Life Source was bad per se. It's just that everyone expected more, and it felt like an unnecessary, low-effort re-release, rather than a true showcase of Source itself.
Now, with the Half-Life 25th anniversary upon us, Valve makes a statement about Half-Life Source, confirming that although the game will remain on Steam, it will be delisted, and practically impossible to find through search. The updated version of Half-Life, released for the anniversary, is now "definitive."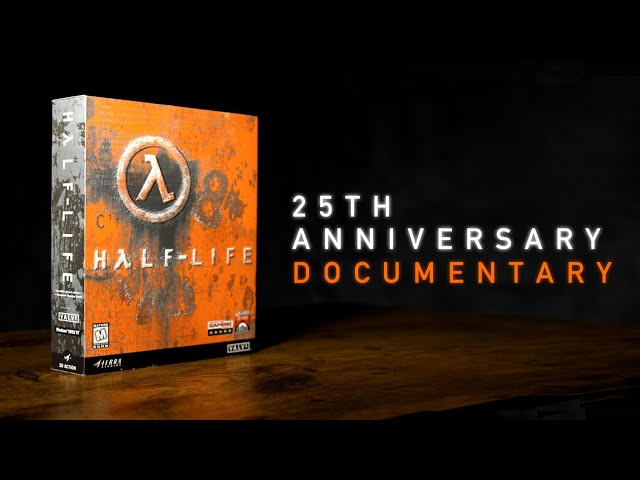 "We now consider this anniversary version of Half-Life to be the definitive version, and the one we'll continue to support going forward," Valve says. "Therefore, we'll be reducing the visibility of Half-Life Source on the Steam store. We know Half-Life Source's assets are still being used by the Source engine community, so it'll remain available, but we'll be encouraging new Half-Life players to play this version instead."
If you access Steam and search for either Half-Life or Half-Life Source, the game will not appear in your results. Searching Google for Half-Life Source will return the game's Steam page, but it is now renamed 'Half-Life 1 Source' and does not carry a rating or any Steam user reviews. The Half-Life 1 Source bundle contains the base re-release and Half-Life Deathmatch Source.
So, if you want to pick up Half-Life and play it again, the renewed, 25th-anniversary version is likely your first port of call. You might also want to try the new, unofficial Portal prequel which just shared some new gameplay footage.
Alternatively, you can feed your classic '90s boomer shooter nostalgia with some of the other best old games. Or maybe get back some of that Black Mesa feel with the best zombie games on PC.
Also, make sure to follow us on Google News for daily PC gaming news, guides, and reviews.