Halo Infinite is getting rid of seasonal cutscenes starting with season 4, as FPS game developer 343 outlines how it wants to reallocate resources going forward, with these cutscenes winding up scrapped, just like Halo Infinite's split-screen co-op.
One of Halo Infinite's coolest features, which was also heavily prevalent in the story of Halo Reach, is coming to an end. If you loved seeing your own custom spartan during the Reach campaign and again during Infinite's multiplayer season cutscenes, you need to know that with season 4, Infinite is scrapping the idea.
"PSA: As we've refined our top priorities and shifted resources internally this year, we had to make the decision to forego seasonal narrative cutscenes to make room for the team to continue focusing on highly requested features, content, and improvements for Halo Infinite," Halo community director Brian Jarrard says.
"These trade-offs are never easy to make, and we truly appreciate your support as the team works to make Halo Infinite the best experience possible. While the job is far from over, Season 4 marks another big step forward and we remain committed to this journey with the Halo community."
Look, I'm really excited to dive into Halo Infinite Season 4, and while I know seasonal multiplayer cutscenes aren't everything or the top of the to-do list, this is a massive shame. From how 343 is reframing Infection, to making the multiplayer as a whole feel like a separate narrative to the campaign, seeing one of the biggest ways the team did that get cut is disappointing.
Halo continues to be in a weird place. It was nowhere to be seen at the Xbox showcase, only to then get an hour-long livestream dedicated to Season 4. Cut content, from split-screen campaign play to multiplayer cutscenes continues to come up, and while I am 100% behind 343 in reallocating resources to what matters most, it is not a good look to keep cutting stuff.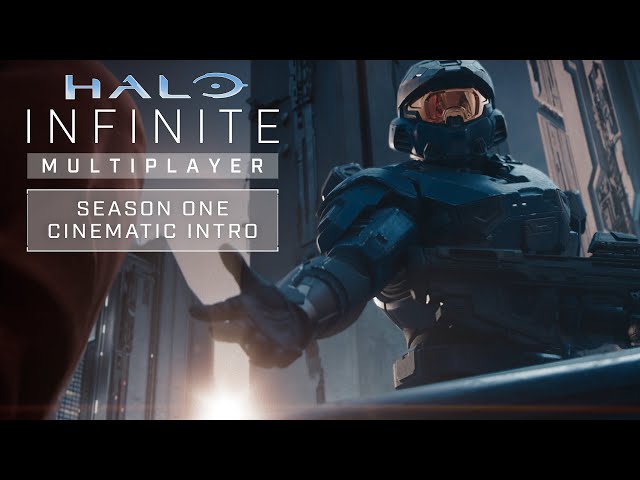 With head of creative Joseph Staten leaving 343 for Netflix and continued talk of what could be next for Halo, I hope Season 4 is enough to bring a lot of people in. From new ranks to cross-core palettes, there are quite a few actionable improvements being made by 343. It's just a shame then that Halo Infinite never quite hit the ground running as it should have.
In the meantime, we've got a breakdown of all the best co-op games and multiplayer games available on PC right now, if Halo Infinite isn't enough for you.