November 2, 2019 Blizzard may have apologized for the ban of Blitzchung and two casters, but isn't backing down from their actions.
When Blizzcon 2019 kicked off this weekend, it began on a sombre note. The company's CEO J. Allen Brack took to the stage to address the crowd, and the world, to apologise for the ban of Ng Wai Chung – 'Blitzchung' – at a Hearthstone tournament last month for supporting protestors in Hong Kong. However, despite this apology, Blizzard will apparently not be reversing the ban of Blitzchung and the two casters who interview him.
"Blizzard had the opportunity to bring the world together in a tough Hearthstone esports moment about a month ago," Brack began, "and we did not. We moved too quickly with our decision making, and then – to make matters worse – we were too slow to talk with all of you."
"We didn't live up to the high standards we set for ourselves, and we failed in our purpose," Brack said. "For that, I am sorry, and I accept accountability." He received a cheer for these words from the crowd. "We will do better, going forward – but our actions are going to matter more than any of these words." He would go on to explain how Blizzard is "committed" to "everyone's right to express themselves."
However, in a phone interview with PC Gamer, Blizzard does not appear to be taking any action towards lifting the ban – either on Blitzchung or the two Taiwanese casters involved in the event. "It's not about the content of Blitzchung's message," said Brack, "it's about the fact that it was not around the games."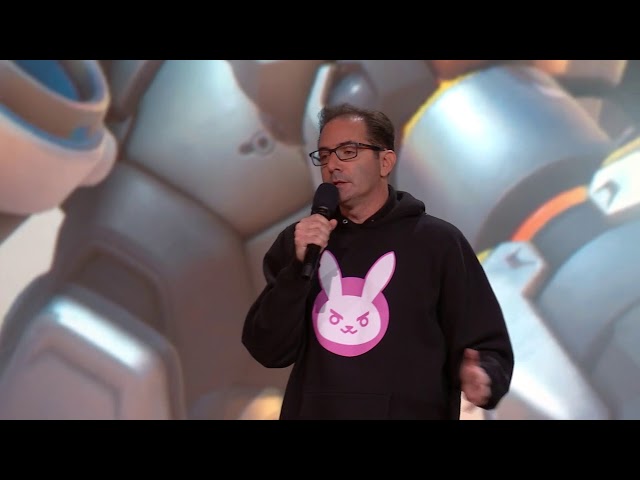 "If we hadn't taken action," he continues, "if we hadn't done something, you can imagine the trail that would be in our future around doing interviews. They would become times for people to make a statement about whatever they wanted to, on whatever issue. That's just a path that we don't want to go down."
If you're not aware, over the last month Blizzard has been embroiled in one of the worst controversies of its existence – as, following a Hearthstone match, winner Blitzchung called for the liberation of Hong Kong. Blizzard suspended the player, withheld his prize money, and ceased working with the two casters involved – although would later reduce the ban to six months.
Regarding the joint punishment of the casters, Brack explained that they were "hired by Blizzard to do a job, and in this case that job is to keep the broadcast focused on what it needs to be focused on, which is the games, the winners, and the stories coming out of there. They were not successful in their job. That's how we made the decision on that."
While Blizzard said that it punished the player for not sticking to talking about Hearthstone, the fan outcry has been huge – and suspicious of Chinese publisher Tencent's 5% stake in Blizzard. Although Blizzard denied any of this was politically motivated, that certainly was the public perception – to the point that even US senators and representatives weighed in on the issue.
After J. Allen Brack left the Blizzcon stage, Blizzard hosted a succession of major announcements that seemed to go down well with the crowd – including the long-awaited reveal of Diablo IV, Overwatch 2, and the next expansions for both World of Warcraft and Hearthstone. Whether these reveals and Brack's words were enough to mollify the discontent felt about this incident remains to be seen, however.