Hi-Fi Rush system requirements are fairly lightweight, and you won't need the best graphics card to rock out in the vibrant rhythm game. It's also classed as 'Playable' on Valve's Steam Deck, so you can take the surprise Tango Gameworks release with you on the go using the handheld gaming PC.
The bold new Bethesda game looks like a Jet Set Radio Successor, but Hi-Fi Rush PC specs demand something a bit better than a Dreamcast. You'll need a GPU that's on par with either the Nvidia GeForce GTX 1050 or AMD Radeon RX 560, or an equivalent wielding at least 4GB VRAM. Pair any of those cards with 8GB memory and a CPU like the Intel Core i5-6500 or AMD Ryzen 3 1200 and you'll be ready to rock, but you might struggle to strike a balance between frame rate and visuals.
Here are the Hi-Fi Rush system requirements:
Minimum
Recommended
OS
Windows 10 64-bit
Windows 10 64-bit
CPU
Intel Core i5 6500
AMD Ryzen 3 1200
Intel Core i7 4770K
AMD Ryzen 3 1300X
RAM
8GB
8GB
GPU
Nvidia GeForce GTX 1050
AMD Radeon RX 560
Nvidia GeForce GTX 1050 Ti
AMD Radeon RX 570
VRAM
2GB
4GB
Storage
20GB
20GB
Aiming for Hi-Fi Rush recommended specs will help the best rhythm game contender look and feel like Tango Gameworks intended. The developer swaps its suggested cards with slightly higher spec variants, like the GTX 1050 Ti and RX 570, but you thankfully won't have to go fetch more RAM for your rig, as 8GB will still do.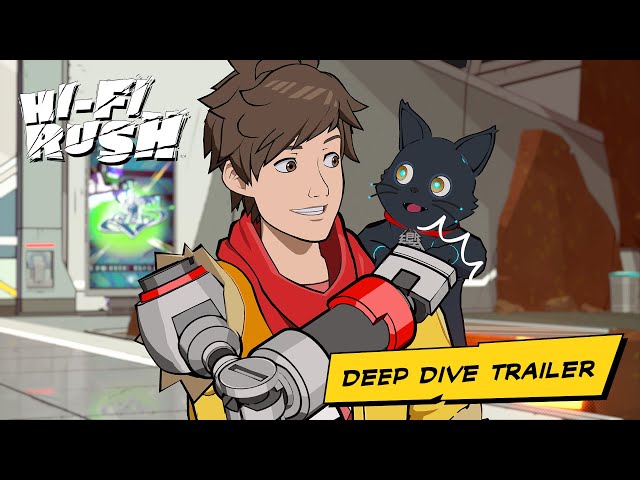 Whether you're toeing the line or leaping beyond the above Hi-Fi Rush PC requirements, you'll need to free up 20GB of hard drive space. The specs list doesn't explicitly mention making the switch to solid state, but if you're also planning to pick up games like the Dead Space Remake, investing in the best SSD for gaming probably isn't a bad move.
System requirements are more ravenous than ever, and Square Enix recently received backlash over demanding Forspoken PC specs. While big-budget releases will likely continue down this path, Hi-Fi Rush proves you can still make an ultra-stylish romp in 2023 and avoid lofty recommendations.
If you've got a PC Game Pass, you'll be able to grab Hi-Fi Rush for free right now. However, Steam Deck owners will need to buy it via Valve's storefront to get in on the rhythm action, as you can't download games to the handheld using Microsoft's subscription service.
Game Pass for PCMicrosoft$9.99$1 (first month)SUBSCRIBENetwork N earns commission from qualifying purchases via Microsoft and other programs.
Of course, you can still learn how to get Xbox Game Pass on Steam Deck, as you can access the subscription library using the power cloud streaming. Doing so requires upgrading to Microsoft's 'Ultimate' tier, but if you're a complete newbie, you can grab your first month for just $1.
Take the Hi-Fi Rush system requirements test over on PCGameBenchmark to answer the question… Can I run Hi-Fi Rush?