Every time Hollow Knight Silksong pops its head up, the memories come flooding back. I avoided Team Cherry's first game for years, thinking it wasn't for me, only to fall completely in love with what now sits among my favorite games of all time. Like so many people, then, even the slightest sniff of news feels like blood in the water to a school of starving piranhas. The first Hollow Knight Silksong Steam update in months, then, is doubtless set to make waves, whether there's anything more to follow or not.
Save for some changes to Steam's user tags for the game, the last recorded update to Hollow Knight Silksong on Steam was in January 2023, and that was simply a change for the Hollow Knight Silksong release date listing from "TBA" to "To be announced" – hardly anything to write home about. But now we've had something a little more notable for the sequel to one of the best indie games in recent years, with the addition of new capsule art.
The Steam capsule art is the thumbnail that appears in several places on the Valve storefront. Team Cherry uploaded one such image, featuring the game's protagonist Hornet and the Hollow Knight Silksong logo, on Thursday, September 21, then updated it with an edited version today, Saturday, September 23. The new image appears to simply be a slightly corrected version, with part of the second 'L' missing from the original thumbnail.
These updates can be seen (along with both variations of the thumbnail) via tracking website SteamDB (via Wario64). Just hover over the dates, and you can take a look at the new images, if you're particularly inclined to scour them on the off-chance of any hidden secrets.
Is a thumbnail reason to assume that Silksong is about to release, just days after its spot was claimed by Supergiant Games with Hades 2 becoming Steam's most wishlisted game? Probably not. But it's evidence that things are continuing to move behind the scenes, and that's enough for me. It's been a quite frankly ridiculous year for game releases so far, and I'm honestly not sure if my heart could take tossing Silksong into a potential Game of the Year conversation at this point.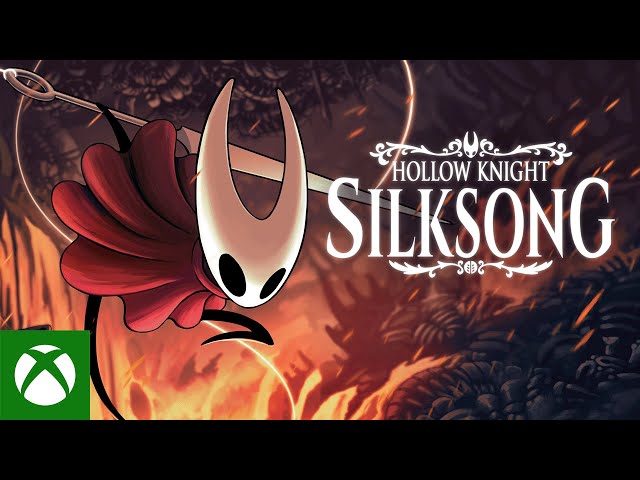 Team Cherry has long maintained that it wouldn't give a release date until it was certain it could hit it, with the sole exception to that being Silksong's appearance in a Microsoft showcase in June 2022, where it also revealed that Silksong would be on Game Pass on day one, that suggested all games present would launch within the next twelve months (a statement Microsoft would declaratively avoid making in its equivalent 2023 showing).
As such, don't expect news on an actual date until it's all but ready to go. Personally, I'm happy to wait as long as it takes – Hollow Knight is such a masterfully crafted game that it'd be a shame to see a sequel rushed out, and the fanbase has already proven that it's happy (or at least willing) to wait until it's done.
In the meantime, we've got plenty more of the best platform games to keep your skills sharp, along with lots of fantastic soulslike games to help you fill that Hornet-shaped hole in your soul.