While the ever-expanding Honkai Star Rail roster certainly drew me towards Hoyoverse's turn-based RPG game, I quickly realized that the real stars of the show are the trash cans – inanimate objects that have provided me with far too many laughs throughout my adventure.
And no, that isn't a typo; I'm seriously talking about trash cans. Scattered throughout the galaxy just like the stars themselves, these waste disposal units have won the hearts of Trailblazers from across the cosmos. Why? Well, they have unique interactions that trigger when you approach them, and honestly, they're absolutely priceless.
"The old dumpster stands silently, carrying its own resolute gravitas that reminds you of an elder of vast wisdom," reads one instance. "It stood on the side of the street for years, witnessing its rise and fall." Given the choice of opening it, leaving it alone, or paying respects, I chose to honor this age-old bastion of cleanliness, receiving the response "you bow at Elder Dumpster, to which it responds with a deep dignity, it almost feels like it is the size of two dumpsters." Given there are, in fact, two dumpsters sitting next to one another in-game, this cheeky little response prompted a little smirk, and I went about my Jarilo IV journey with a smile on my face.
But sometimes – and only sometimes – your new, slightly trashy friends will offer you a reward for interacting with them. Upon approaching a waste unit hidden away in the shadows of the underground, I'm confronted with an important decision: "the big trash can lies in plain air. You can see it has been filled with citizens' discarded trash. Suddenly, you hear a voice saying 'Trailblazer, do you want to see these seven normal pieces of trash, or this beautiful piece of trash?'"
I, of course, chose the beautiful piece of trash, which earned me Praise of High Morals, a somewhat useless but well-deserved prize for not exploiting the trash can's kindness. Don't say I'm not a nice person – even the trash can has my back.
While the dazzling anime universe of Honkai is enough to draw you in, it's the small things like this that make you want to log in every day. These seemingly inconsequential inanimate objects tell fun little stories (give the person that wrote those lines a raise, Hoyoverse) while simultaneously encouraging exploration by dropping the odd item here and there. They offer a unique world-building experience that is simultaneously fun and rewarding, and they add a playful spirit to the game that I personally thought was a little lacking in the early days of Genshin Impact. Hoyoverse is adapting and evolving, and that's exciting news as the developer continues to build out its already impressive portfolio.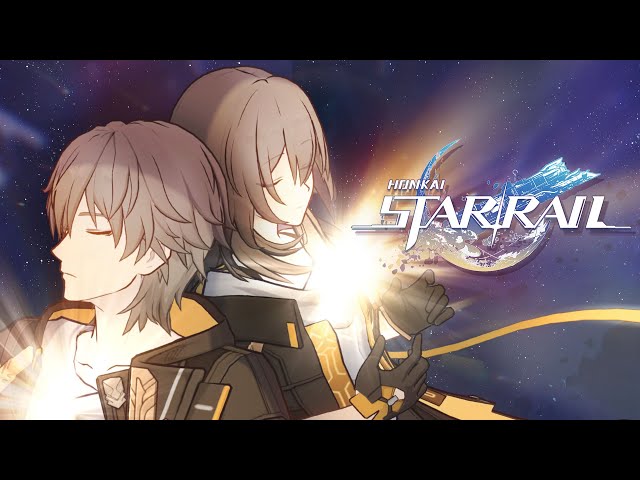 And I think it's this whimsical spirit that has seen the Honkai fanbase swell post-launch. One glance at the game's subreddit shows drawings of the male and female Trailblazer hanging out in dumpsters, with fans comparing them to raccoons because of their messy silver hair and hooded yellow eyes. Creating a great game is one thing, but for it to succeed you need to capture the imagination of players. Honkai has managed to do that with literal trash cans – quite the feat, isn't it?
If you're yet to reserve your seat on the Astral Express, be sure to check out our Honkai Star Rail review for a taste of what to expect. If you're already dumpster diving in search of long-forgotten treasure, though, be sure to check out our Honkai Star Rail tier list to see which characters you should pair together on your interstellar expeditions, or our list of Honkai Star Rail codes for freebies galore.