So you want to know about Humankind mods? The new 4X game has been out for a little over a month now, but as of yet there aren't any dedicated mod tools to let you mould the new strategy game to your whim. Developer Amplitude has previously said that it is looking at providing mod tools as soon as it can, although what form these will take is still unclear.
In a development update from February 2021, Amplitude has previously said that it wants to take modding "a step further", and that the first round of tools will let you do things like change values, extra localisation, import new 2D UI assets, change AI code, as well as create new maps.
It's this final concept that's had the most traction so far, and has provided a glimpse of what's to come. Mod.io is an up-and-coming mod platform from the same person who founded ModDB, and it seems Amplitude is partnering with them as the primary provider of Humankind mods. This hasn't been 100% confirmed, but recently Amplitude ran a map creation contest using Mod.io, the winners of which were announced mid-September 2021.
You can grab the winning community maps on Humankind's Mod.io page.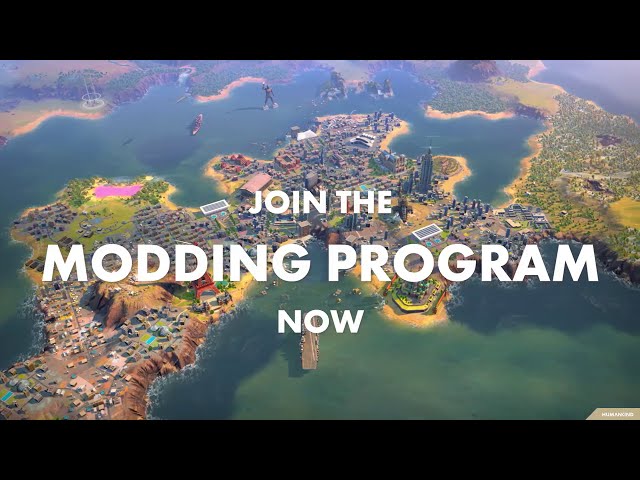 What this means for things like Steam Workshop, and other platforms the game is available on is currently unclear. The February blog post commits to mods coming to Steam Workshop, at least, but little else beyond that.
At the time of writing, there are also a handful of mods on ModDB that all make low-level functionality changes.
Related: The best Humankind cultures
We'll keep you updated as soon as we hear more about Humankind mods and mod tools, and once the scene gets rolling for real we'll revise this guide with our top picks.