September 28, 2023 – Added comment from the developer.
Hyenas, the Escape from Tarkov-like looter shooter developed by Creative Assembly, has been canceled by Sega, as parent company Sega Sammy responds to "lower profitability" in Europe. From the studio behind Alien Isolation and Total War, Hyenas recently concluded its latest closed beta, and was speculated for a release later in 2023. However, Sega says that the shooter, as well as some other "unannounced titles," have been canceled as the company reviews its portfolio of upcoming games.
The Hyenas release date was anticipated for 2023, with the multiplayer FPS game completing a recent closed beta, and already being available to wishlist on Steam. A looter and multiplayer shooter in the vein of Tarkov, Apex Legends, Valorant, and Marauders, Hyenas tasks players with invading giant spaceships owned by billionaires to steal a variety of plunder recovered from Earth after it is destroyed by ecological disasters.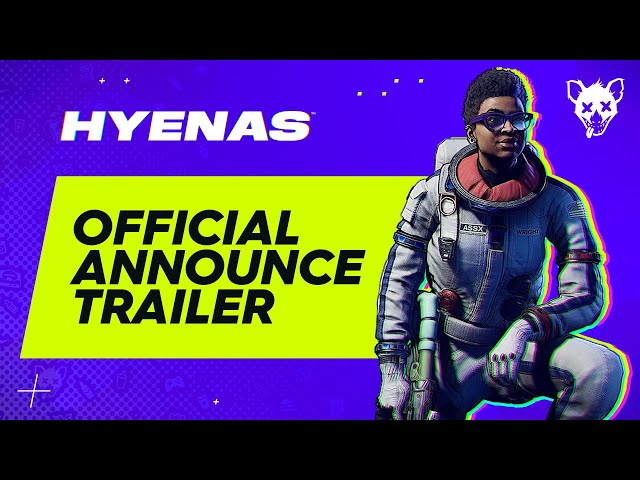 However, Sega Sammy, the parent company formed in 2004 by a merger between Sega and pachinko retailer Sammy, now says that Hyenas has been canceled. "In response to the lower profitability of the European region, we have reviewed the title portfolio of each development base in Europe and the resulting action will be to cancel Hyenas and some unannounced titles under development," Sega Sammy says. "Accordingly, we will implement a write-down of work-in-progress for titles under development."
The company also says that it will "reduce" expenses at Creative Assembly. "We will implement reduction of various fixed expenses at several group companies in relevant region, centered on the Creative Assembly Ltd," Sega Sammy says. "We expect to incur one-time expenses related to reduction of fixed expenses."
PCGamesN has contacted both Creative Assembly and Sega Sammy for comment, and will update this story with further information.
Update – September 28: The Hyenas team shares an update on the above news. "We are so sorry to announce the end of Hyenas' development before we were ever able to bring our full vision to you," it says. "While the decision to cancel the project has not been made lightly, we know that doesn't make it any easier to accept – for you or for us."
"We knew our plans were ambitious and we knew we were diving headfirst into competition with some of the greats," it remarks, "but we believed in the journey and we're proud to have taken every step along the way. We hope you'll join us in remembering the action-packed, zero-G chaos and the diehard community of players who helped us make it special."
"So many people poured their hearts into this project for many years. Please be kind and considerate to them as the news sinks in," the message concludes, noting, "We are working hard to find new roles within the business for the incredible talent that helped put Hyenas together. Thank you for your support."
Meanwhile, Creative Assembly has put out a separate statement about potential job losses. "We have made the incredibly difficult decision to begin a redundancy consulatation process in some areas of our UK operations, alongside ending development of Hyenas," it reads. "This may, unfortunately, result in job losses."
"We fully understand that this has a significant impact on our people whether they are directly affected or not – which we are truly sorry for." It adds, "For those whose jobs are at risk we will work to re-allocate them into other available roles within CA wherever possible, and ultimately minimize any job losses."
"Our commitment to our projects and players has not changed; we will deliver more incredible experiences to our players all over the world for decades to come." The statement concludes, "While this is a difficult moment across CA, we look forward to sharing more about our plans in the future."