I adore Inscryption. It takes my favorite genre of roguelike games and uses the constant struggle, expanding opportunities, and simple but effective core gameplay loop in ways I never would have expected. Dressed up as a roguelike deck builder slash escape room horror adventure, the modern classic is on sale on Steam, and you don't want to miss it.
Here's how Inscryption works: You're locked into a bespoke card game in a small cabin, where losing sees your opponent off you and turn you into a card yourself. The game's aim to build out your deck, get as far through the card game as you can, and use new knowledge to solve the cabin you're trapped in like an escape room.
As far as roguelike games go, it's got that simple but deep core mechanic in the card game that's dressed up in a dazzling aesthetic. There's an almost grungy low-poly design to Inscryption's cabin and tabletop. Designer Daniel Mullins created something instantly captivating, and those of you wanting a more traditional roguelike approach can get it with Inscryption Kaycee's mod update now too.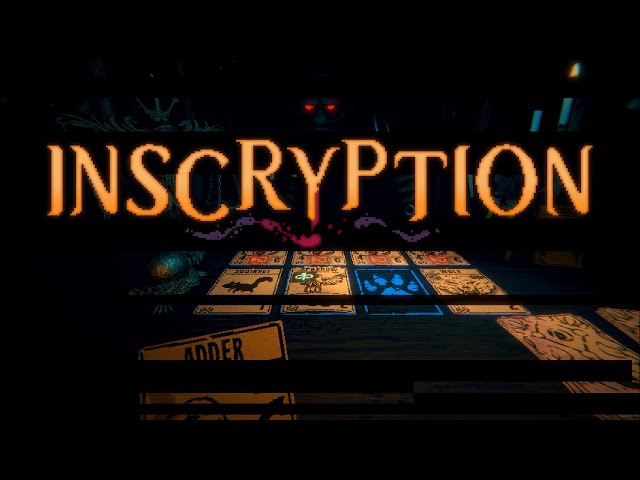 The Inscryption sales have now crossed into the millions, sure, but it's such a particular videogame with a unique vision that I can see loads of people passing it up. Heck, I even passed it up for a year or so after launch in 2021, it's only when I took the plunge that I appreciated everything it offers from sound design, visuals, narrative, and mechanics.
You can nab Inscryption for 50% off on Steam right now, expect to pay $9.99 / 8.39 until Thursday, November 2, when the sale ends.
If you're a fan of what Inscryption is doing, you'll want to check out our roundups of the best card games and horror games you can play on PC in 2023, as the indie hit shares of lot of DNA with both of these genres.