Just Cause 4 has so many grappling hook customisation options that within just a few hours of play, no two players will have the exact same setup. In an interview at Gamescom, game director Francesco Antolini said that when developer Avalanche Studios attempted to calculate the total number of combinations, they found several million variations.
Antolini says "when we were preparing for the press [ahead of the convention] just for the sake of it we calculating how many are there." Apparently, that figure rose into "the order of millions, more than four million, to be precise."
What that means, according to Antolini is that "after 4-5 hours of playing, there won't be two players who are working with the same combination." There are so many different ways to build Rico's hook, which has again been revamped ahead of the fourth iteration in the series, that it won't take long before every player has a grapple entirely unique to their playthrough, allowing them their very own take on their adventure through the South American world of Solis.
As well as an enormously multi-functional grappling hook, Rico will see the return of his parachute and wingsuit, which will be perfect for getting him round the world. How well it'll deal with Just Cause 4's extreme weather, however, is yet to be seen.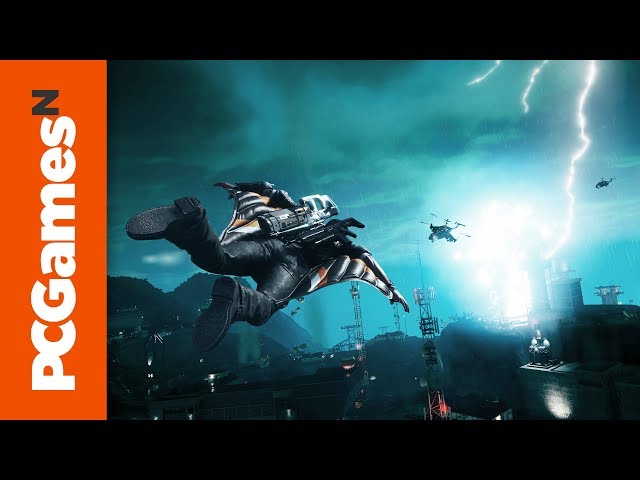 The Just Cause 4 release date is December 4, 2018, which means not too much longer to wait for Rico's next adventure. You can check out our interview with Antolini in full in the video above.