The developer of the Shadowrun Trilogy, Harebrained Schemes, has announced a brand new game at the Paradox Interactive Showcase. The Lamplighters League and the Tower at the End of the World is a tactical RPG game that sees you embarking on a pulp adventure in an alternate 1930s, outrunning an evil global cult.
Blending together real-time infiltration and turn-based combat, The Lamplighters League will see you controlling a group of dynamic characters with signature abilities, with the real-time stealthy infiltration gameplay juxtaposed by turn-based combat.
Get a look at the world and characters below in the cinematic trailer.
The alternate-history 1930s will also be filled with plenty of interesting locales, like dockyards and deserts, with macro choices like recruitment also extending to the global level.
You'll be recruiting allies from around the world, with these outlaws and outcasts also being hunted by the opposing cult the Banished Court. You can learn all about the types of gameplay in the below video guided by Harebrained Schemes.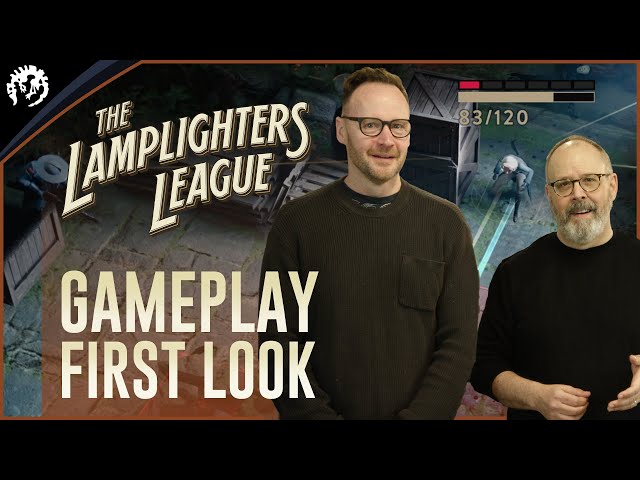 "Because The Lamplighters League is set in a new world, it allows us the creative freedom to simultaneously create a narrative that supports gameplay and gameplay that supports the narrative," The Lamplighters League game director Christopher Rogers.
"We love these characters and hope that players and fans enjoy getting to know them while exploring each one's unique abilities the way we did. I cannot wait to share everything we've been working on."
You can wishlist The Lamplighters League on Steam right now, with a release date scheduled for sometime in 2023.
Harebrained Schemes is known for the likes of the aforementioned Shadowrun Trilogy, but also games like BattleTech and Necropolis. We knew The Lamplighters League was going to be a new IP, as Paradox already teased it with the statement:
"It's time to embark on a new mission — perhaps the most dangerous you'll ever attempt." There's a 20th-century-looking plane and an M.C. Esche-style building in the teaser, alongside the logo of an 'LL' and the words "Light the way," all of which now makes a little bit more sense.
Sadly it was already confirmed that both Victoria 4 and Vampire: The Masquerade – Bloodlines 2 wouldn't be appearing at the Paradox Interactive show, so if you were holding out hope for them in the brisk 30-minute showcase, we're sorry to say there was no news on them.
If this Paradox Showcase of Harebrained Schemes' newest game, The Lamplighters League, has you excited for what's to come this year, our breakdown of the best upcoming PC games is sure to help you fill out your videogame calendar.