Cliff 'CliffyB' Bleszinski, the creator of Gears of War and founder of erstwhile gaming studio Boss Key Productions, teases news about LawBreakers, the Overwatch and Valorant-esque multiplayer FPS game that closed down in 2018 only a year after its launch. In a somewhat cryptic message, Bleszinski tells fans to "stay tuned" regarding LawBreakers, apparently connected to information he received in a text message from his lawyer.
Launching in August 2017, LawBreakers featured two teams of five competing in capture-the-flag, deathmatch, and other, inventive multiplayer modes. Similar to Overwatch, Valorant, and also Apex Legends, each character in LawBreakers used different abilities and attributes, and there was a focus on combining their roles to effectively balance between offence and defence.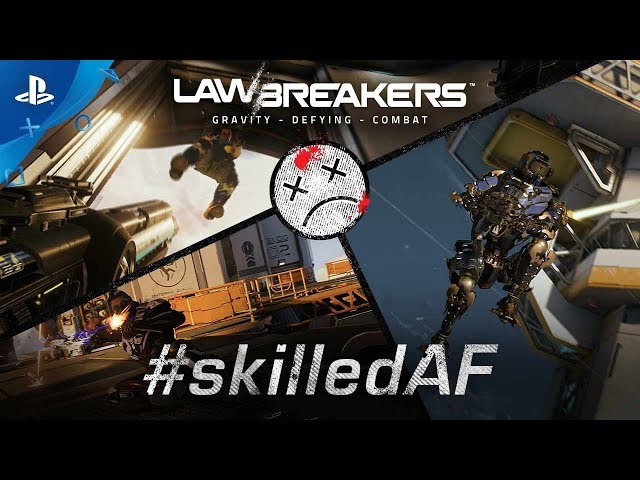 Despite positive critical notices (we liked it), against the stratospheric popularity of Overwatch, LawBreakers struggled to find a player base, and its servers were officially closed September 2018. Now, however, director Cliff Bleszinski – who also created the Gears of War series – teases some form of LawBreakers announcement.
"Just got a text from my lawyer about LawBreakers," Bleszinski writes. "Stay tuned." Exactly what this means about the multiplayer game, or whether it presages a possible comeback for LawBreakers, is unclear, but Bleszinski offers some further commentary on the game's brief history and closure.
"It confuses the hell out of me how people were rooting for the game to fail..and now there's a ton of support for it," Bleszinski says. "The team worked their asses off on it. I relocated many people from other parts of the world for it and the internet was like 'har har it doesn't have enough players.' Meanwhile, studio craters and I have to deal with a year of crippling depression out of guilt."
As well as LawBreakers and Gears of War, Bleszinski also worked on the Unreal series at Epic Games. Since the closure of Boss Key, he has worked as a theatre producer and written a book about his career in the game industry.
While it's unclear whether LawBreakers will make a return, you can try out some of the other best multiplayer games. You'll also want to keep an eye on all the upcoming games set to arrive in 2023, or try the best new games that you can currently play on your PC.