One of League of Legends' most popular skin lines is set to make a triumphant return. Last night, developer Riot Games published a new animated trailer showing off new Project skins set to arrive in the game in the near future.
The trailer, which you can check out for yourself further down this article, shows off four of the five skins that are heading to the dystopian alternate universe that Project occupies. Pyke – who's getting a legendary skin as part of the new event – takes centre stage, turning an unfortunate android into a robo-kebab with the help of his Bone Skewer ability.
The trailer also shows off new Project skins for Jinx, Irelia, and Akali. Video producer Riot EarthSlug revealed that a teaser for a fifth skin was hidden somewhere within the trailer, and it didn't take long before fans noticed Project: Warwick mentioned in the video's tags, which means the Uncaged Wrath of Zaun is likely to be making his own trip to the far future.
Beyond what we've seen so far, Riot's not telling us much about the new skins, although mission and events design lead Xenogenic says that the Project Event will come with a new event pass (and a prestige skin), similar to the Arcade pass that's live in the game right now.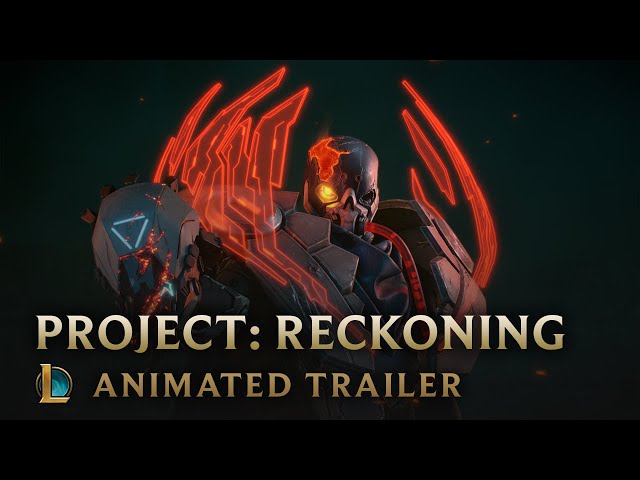 The Project line's last outing, in November 2017, came with a new game mode. Overcharge was a 3v3 game mode in which players could exclusively play marksmen champion, and had to earn points by killing enemy players in order to win the game. It's not clear whether Overcharge will make its return this time, or if Riot has another trick up its sleeve.
Stay up to date with the League of Legends patch 9.14 notes
With the addition of five new champions, the Project universe (which also encompasses five Program skins) is now one of League of Legends' most populous universes, with 23 characters featuring in its dystopian world. While we'll have to wait a little while to see the new arrivals, they should make their way to the game sometime during League of Legends patch 9.15, meaning we;ll be heading to the far future in just a few weeks' time.