The long-awaited League of Legends Volibear rework reveal has finally happened, and we got to see it in much more detail. The May 8 reveal stream for the reimagined MOBA champion went down last night ahead of his live launch later this month, and Riot said it would try a new approach to the reworked champion's debut.
"You're going to see some crazy shit", champion designer Nathan Lutz said on Reddit. "Our marketing team is trying something new and over-the-top, and I'm grateful that they chose our bear to be a part of it. You may not get some things you've been expecting, and you'll definitely get some things you weren't expecting. Just remember that it's all in good fun, and you'll be able to try the new bear god for yourselves very, very soon!"
Ahead of the reveal, Lutz warned that there would be "some elements of the original Volibear we weren't able to preserve, for one reason or another.
"I just want you to know that, in good faith, the team and I did our best to honour Volibear's core identity and play style in a modern and more dynamic, skill-expressive way. If there's something missing and you want to know why, I'm happy to have that conversation."
You can watch the recap video here if you're short on time, or the full half-hour stream just below that (be warned, 95% of it is a static shot of a bridge). Volibear's a big lad, though…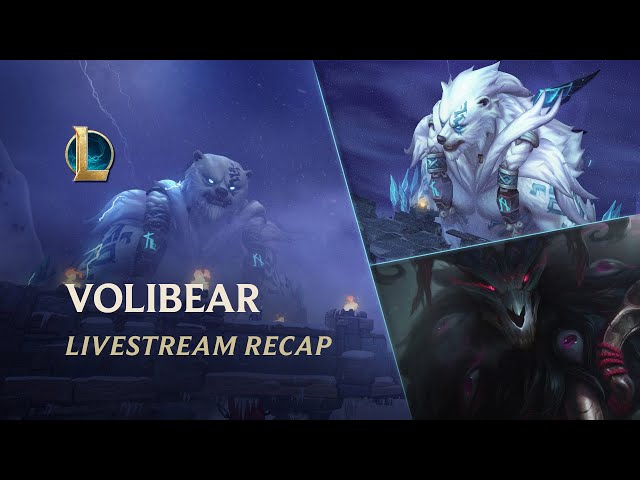 There will also be a brief ARAM event that riffs on the rework – a teaser trailer for the event shows Volibear in the middle of the Howling Abyss bridge, doing some of his own howling, and thumping the ground. This will knock both teams into the air for a second. Anyone who plays ARAM during the event will limp away with an exclusive emote, too.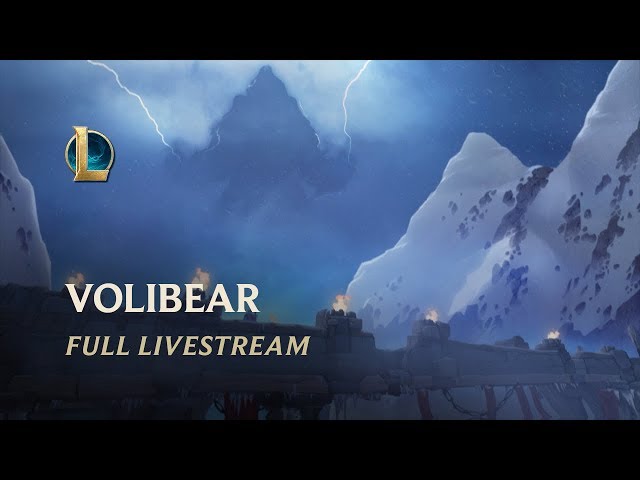 The League of Legends Volibear rework release date is set for May 28 on live servers, but will appear on the PBE May 12.