Upcoming online CCG Legends of Runeterra will be set in the same universe as League of Legends, and while developer Riot Games isn't "just trying to directly port LoL 1:1," its story and Champions are an important part of its development. That's according to game designer Steve Rubin, who has talked to PCGamesN about how story factors into LoR's Champion lineups and design.
We asked Rubin about Champions' development, and at which point story factored in. Rubin tells us: "Story is something we take into account when developing Champion lineups for the initial set of cards and future content – the fact that Lucian, Senna, and Thresh are all in the first set is no accident!
"One of the things we use to inform Champion design is looking at player data from LoL and identifying whether a Champion's thematic or their gameplay mechanics are what resonate most with players," Rubin explains. "For example, we saw that Yasuo players identify greatly with his gameplay mechanics, so in LoR he's very true to that, dashing around slicing stuff up, and comboing against Stunned or Recalled opponents."
Champion Lucian also features into this consideration: "For Lucian, players often identify heavily with his story's focus on his relationship Senna, so we decided to lean into that in his design, as well as by including Senna (pre-lantern) and Thresh in the set."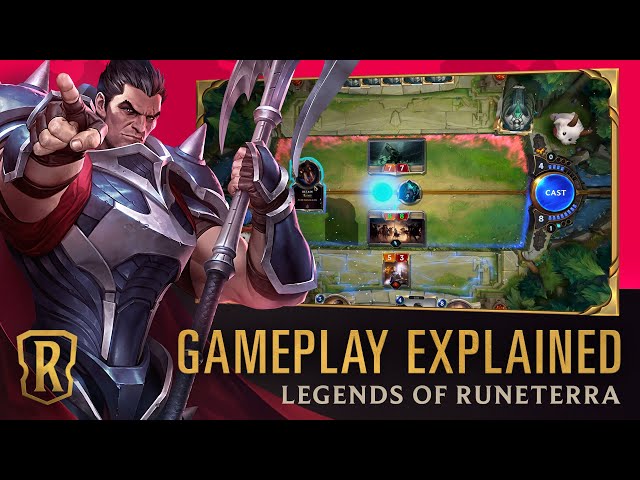 Further to this, Rubin explains that players can expect to see more Champions head to Legends of Runeterra going forward: "Champions are key figures in LoR and the world of Runeterra, and we'll be adding more from from both existing and new regions in the future."
If you're excited to get stuck into the game, check out our guide on how to play Legends of Runeterra, when it arrives sometime next year.