Is Lies of P Steam Deck compatible? You won't have to wish upon a star to get Lies of P playing on your Steam Deck, as the latest soulslike RPG runs like a fairy tale on the PC gaming handheld.
The Lies of P system requirements only require 50GB of storage space, which isn't asking for a lot of your handheld. However, we recommend picking up one of the best microSD for Steam Deck if you're using the 64GB Steam Deck model and require that little extra bit of space before the Lies of P release date this month.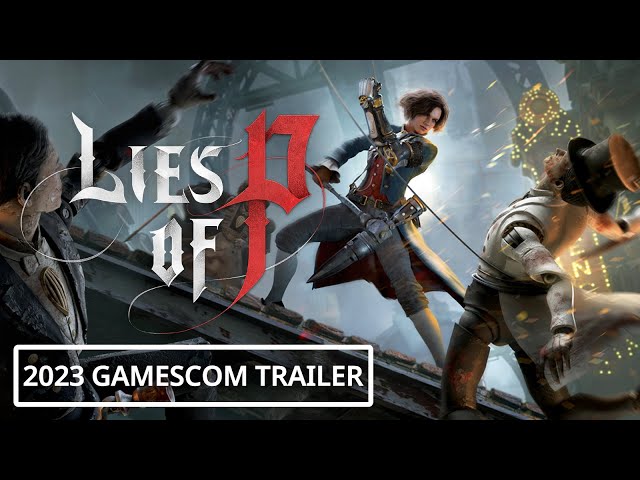 Is Lies of P Steam Deck compatible?
Yes, Lies of P is compatible with the Steam Deck and has already received a 'playable' commendation from Valve. The likely reason it hasn't been deemed fully 'verified' could be down to minor issues like the game featuring small text that's tricky to parse on a 7-inch screen.
According to Steam Deck Gaming, a YouTube channel dedicated to the Valve handheld, the Lies of P demo ran "perfectly well" on the device, which bodes well for the full release. While running on the default settings, there weren't any glaring issues with the performance; however, with a game as graphically detailed as Lies of P, it's likely that it could be battery-intensive. Changing the in-game settings to 'low' will help give you more time to fully explore the city of Krat without having to reach for the charger.
Developer NEOWIZ has taken a lot of inspiration from games such as Bloodborne to create a fantastical version of the Pinocchio fairy tale we all know and love. Yet, whether that will result in Lies of P becoming 'verified' on the Steam Deck, like Elden Ring and other FromSoftware titles before it, remains to be seen.
Lies of P could become one of best games like Dark Souls for PC, but until the game launches on September 19, we won't know for sure. If you prefer to puppeteer your PC games from your desktop instead, the Lies of P system requirements have all you need to make sure your rig won't hold you down from an optimum gaming experience.