While some fans of the first Life is Strange game have expressed their disappointment that the upcoming Life is Strange 2 won't see the return of Chloe and Max, the game's director, Michel Koch, says that new characters Sean and Daniel, are a better fit for the game's themes.
In a group interview at Gamescom, Koch was asked why the new game starred two male characters, while its predecessor had focused on two young women. In his reply, he said that while the first game had focused on social themes based around a high school, for which Max and Chloe "were perfect characters," Sean and Daniel are used to explore a very different theme.
Koch says "for Life is Strange 2, the main subject is education, it's the main theme of the game. When you are going to play, everything you're going to do, everything you say, every decision you're going to make, might come back to what Daniel makes of it." As the two characters progress, you'll have to consider what exactly you're teaching your younger brother at every turn.
"To deal with this theme of education," Koch says "we thought 'what would be the best character to tell the story." While teenage girls were considered the right fit for Life is Strange's issues of teenage pregnancy, bullying, and drug use, Dontnod seemed to want to move away from those characters to tackle the their new theme.
That said, they weren't always set on Sean and Daniel. "It could have been a father and his son, a father and his daughter, a set of brothers. Again, we came back to teenagers, and on the whole we tested a lot of different relations, and we feel that Sean and Daniel were the best two to tell the story."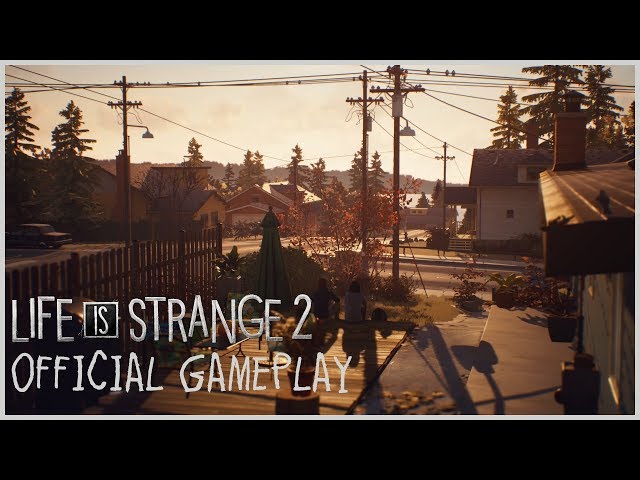 You can get your first proper looks at Sean and Daniel in the Life is Strange 2 gameplay trailer that came out earlier this week. The Life is Strange 2 release date is September 27, however, so if you'd prefer to avoid spoilers, you only have a month to wait before you get to meet Sean and Daniel.