The possibility of a Like a Dragon: Ishin English dub has been addressed by Ryu Ga Gotoku Studio, with the RPG game set to release outside of Japan next year.
The news on a potential English dub for Like a Dragon: Ishin comes from Yakuza series producer Masayoshi Yokoyama, who spoke about the Yakuza (now called Like a Dragon in the West) series and how, despite the studio's ability to edit lip movements for English voice overs, the upcoming Like a Dragon: Ishin remake won't have that.
"There are a lot of people who play with the settings on Japanese voices and English subtitles," says Yokoyama. "For the Ishin remake we're using subtitles. We're not dubbing voice overs. We're translating the game into English, but the specialised vocabulary and the way people talked during the Bakumatsu era would make the lines incredibly long so it just wouldn't work. So this time we're doing subtitles."
The Bakumatsu period takes place in Japan between 1853 and 1867, with Yokoyama highlighting how culturally different the eras are, which would greatly impact any translated voice over work. The very first Yakuza game had an English dub (featuring Mark Hamill, no less), but the series then went for only Japanese voice acting until 2018's Judgment, which was followed by Yakuza: Like a Dragon.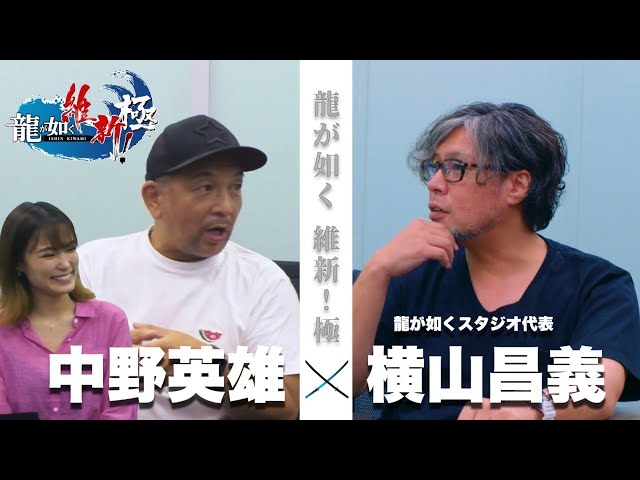 Also in the interview (which was translated by The Tojo Dojo) Yokoyama was asked about how people outside of Japan aren't used to reading subtitles most of the time, which is why the English voice overs were added later down the line.
"That's why they prefer to have voice overs," says Yokoyama. "However, we didn't do voice overs for Yakuza 0. It was subtitled. And despite that it was very popular. The fans overseas who've been playing since that era still play the games like that even now. In Japanese with English subtitles. They like Nakano and Kuroda's voices so they want to hear their voices while they play."
The Like a Dragon 8 reveal trailer was also released recently, and it shows off how franchise protagonists Kiryu and Ichiban will both be playable in the upcoming game. If you're wondering how and why Kiryu is back, again, Ryu Ga Gotoku Studio also revealed another game called Like a Dragon Gaiden, and this Yakuza spin-off trailer promises to show what happened to Kirya between instalments six and eight.