Loop Hero is one of those intricate RPG game gems that stick with you long after you've played it. It features a refreshing blend of both strategy and deck-building, creating a grim yet enchanting gameplay experience quite unlike any other. If you haven't yet had an opportunity to try the indie roguelike out, then this could be your perfect chance as Loop Hero is currently free on the Epic Games Store, alongside another timeless icon, Bloons TD 6.
If you're a fan of 80s or 90s-style games, then you may be even more entranced by Loop Hero, as its art style is remarkably reminiscent of the arcade era. The game has you wield an expanding deck of mystical cards that use to place buildings, enemies, and terrain along a "loop" or path followed by the hero. Everything repeats in a roguelike fashion, meaning that you will build and experience the hero's chaotic path over and over again. Loop Hero is also currently sitting at a 9/10 rating on Steam if you've not been sold by the game's description.
For those looking for a more linear tower defense gameplay experience, then you'd likely enjoy Epic's other current free game, Bloons TD 6. The game has you build and defend towers manned by monkeys – yes you've read that correctly. Place all sorts of silly traps to pop incoming balloons and keep your towers safe from the invaders. The best part about Bloons TD 6 is that it has co-op features, so you can monkey around with friends – ha ha.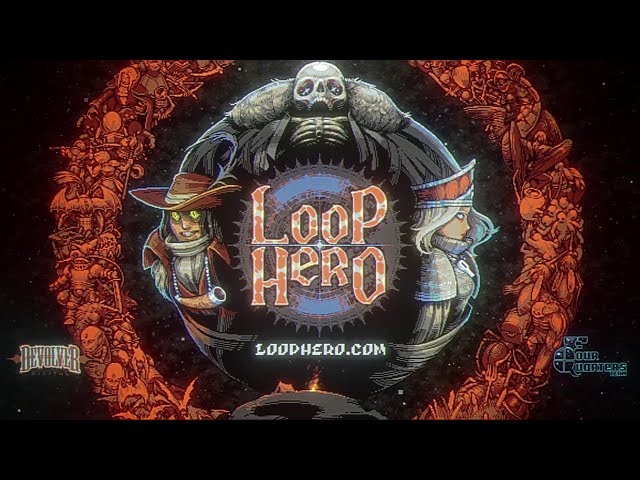 Loop Hero and Bloons TD 6 are both free until Thursday, August 10 at 8am PST / 11am EST / 4pm BST / 5pm CET. Once you download them from Epic, you will be able to play them even after the offer ends. The line-up changes weekly on the storefront, meaning that other games will be free come next Thursday. To ensure you snag both of these great games while you can for free, head over to the Epic Games Store here where you can download them.
I played a lot of Bloons as a kid on random websites while in the school computer labs, and I'd definitely recommend the newer one for countless hours of fun – especially given that it's free. While I haven't personally played Loop Hero yet myself, I've watched my partner build his hero's loop in-game and loved it, so I'll be grabbing it from Epic as it's a steal right now.
If you are looking for something else to thoroughly enjoy without breaking the bank, then be sure to check out some of these other great free PC games that will keep you occupied. Alternatively, have a browse through a few of the best PC games around this year if you don't mind shelling out a bit of money for a worthy experience.