As Sméagol and his machinations finally begin to crawl out of the twisted shadows of Mordor, we've finally caught a glimpse into the woeful world of The Lord of the Rings Gollum. Set to release on May 25, you can pre-order the game now, but the Precious Edition of the RPG game contains a series of unique Elvish voice lines that are a must for hardcore fans.
As part of the Precious Edition, fans will receive an art book boasting over 100 original sketches, a lore compendium that covers all things Middle Earth, a copy of the game's soundtrack, an emote pack, and the game itself.
That's not all, though, as pre-ordering the Precious Edition will give you access to a Sindarin voiceover expansion, narrated by professionals. Of course, it's only the elves who will speak this, so don't go waffling to a dwarf on Sindarin.
As an avid LoTR fan and a lover of all things elfy, this is an absolute must, and has to be one of the more unique perks offered with a game pre-order.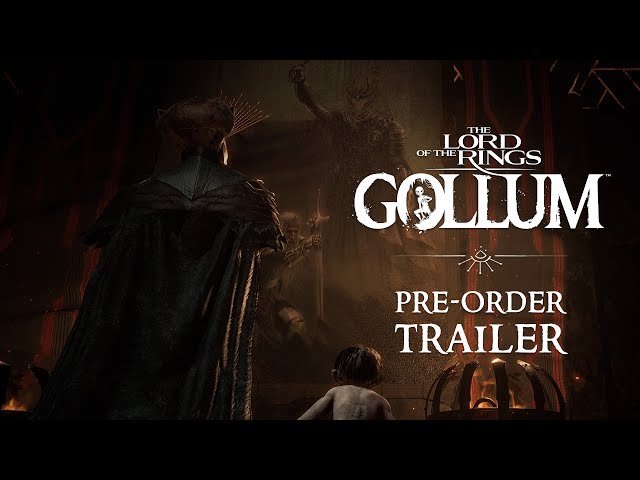 The Lords of the Rings Gollum Precious Edition retails for $59.99 (£51.99) on Steam, and you can pick it up right now. The base game can also be pre-ordered for $49.99 (£42.99) if you're happy playing through in your native language. After all, as Sera says in Dragon Age Inquisition, elves can often be "too elfy."
The Lord of the Rings Gollum runs parallel to the events of The Fellowship of the Ring, and follows the titular character on his quest to snatch back his precious from those pesky hobbitses. With a focus on stealth, you'll be able to utilise both sides of Gollum's split personality to weave your way through the bogs of Mirkwood and the Shelob's lair, but whether Gollum or Sméagol emerges triumphant is up to you.
Gollum always fascinated me, and given the devs have highlighted that the game remains faithful to the original novels, I can't wait to see how this story plays out. In the meantime, we have a list of the best fantasy games to immerse yourself in a whole new world, or the best stealth games where you can practice snatching fish out of streams – whether or not you eat them is up to you.