Meta has revealed that pre-orders are available for the latest in the Quest flagship VR headset line, the Meta Quest 3. Announced during Meta Connect 2023, an annual hardware showcase, alongside of a slew of other products, the Meta Quest 3, is set to be the most powerful VR headset from Meta yet.
With the release date for the Meta Quest Pro now closer than ever, Meta have revealed an in-depth look at what we can expect for, what could be, one of the best VR headsets out there. A step up from its predecessor, the Meta Quest 3 is equipped with the Snapdragon XR2 Gen 2 chip, which was developed in collaboration with Qualcomm Technologies. This chip, which is making its hardware debut in the VR headset, pushes loading times, so you can spend more time playing, and less time waiting.
Visuals are arguably one of the most important aspects of any VR headset, as they can make or break an immersive experience. The Meta Quest 3 targets this, with the inclusion of a 4K+ 'Infinite Display', which helps improve the resolution an entire 30% over its predecessor. With the 25 pixel per degree, and 1,218 pixels per inch resolution, the Meta Quest 3's visuals are a step above what we've seen from the Meta Quest lineup so far.
The Meta Quest 3 has also been thinned down, in an effort to make the headset more comfortable for a wide range of player's hairstyles and face shapes. There's also an adjustable strap, so you can tailor the Meta Quest 3 to your liking, and get it in a comfortable enough spot for the hours you may spend playing the latest VR games. Sound hasn't been ignored either, with the addition of a new level of spatial audio, and a 40% audio range increase from the Meta Quest 2, to help elevate your immersive gaming experiences.
If you're eager to expand your immersive horizons, you're in luck, as the Meta Quest 3 is available to pre-order right now from, the Meta storefront. Prices start at $499.99/£479.99 for the 128GB version, but if you'd prefer a larger storage capacity, the 512GB model is available for $649.99/£619.99. If that's not enough, pre-ordering the 512GB model will get you a free 6-month trial to Meta Quest+, and a free code for the game, Asgard's Wrath 2, will be available when pre-ordering either version of the VR headset.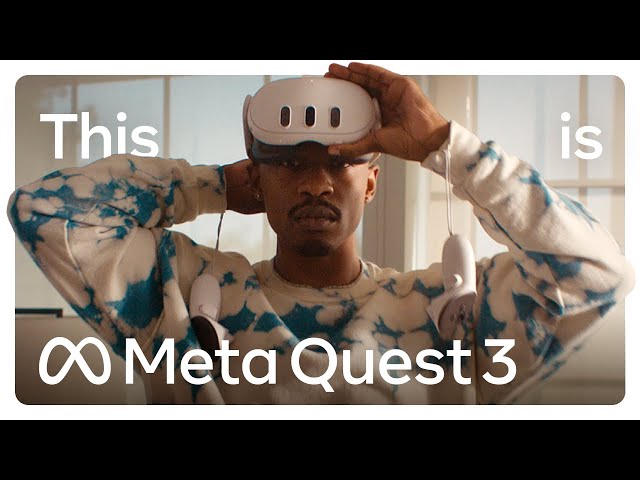 If you haven't yet immersed yourself in the world of virtual reality, check out our best VR games guide to see what we recommend picking up when you add a headset to your PC gaming setup. While we don't yet know entirely what games will be fully-compatible with the latest Meta headset, the best Meta Quest 2 games can give you an idea of the gaming experiences you can expect on this brand-new headset.