Microsoft is looking to increase its Xbox presence on PC in 2020, bringing more of its catalogue to our home platform through the Xbox Game Pass for PC. Now, it seems the company's also reworking the Xbox app for PC – and the result will be a leaner, speedier version than before.
The Xbox beta app was released for Windows 10 in 2019 and acts as hub for gaming on the platform, bringing together the store, Xbox Game Pass, social features, a feed of recommendations, and other similar aspects in one place. At launch it was underpinned by Electron, which is a framework often used to create desktop applications. However, as reported by Windows Central, it seems it will now become a Universal Windows Platform (UWP) app, which "provides a common app platform on every device that runs Windows 10", according to Microsoft – and made with React Native.
That means a big performance boost should be in store. The new framework requires around half the memory usage of Electron on PC, according to the site, and the app's size for installation has shrunk to a weeny 60MB, down from 300MB previously.
From the report, it seems the rest of the Xbox beta app's functionality continues to be the same as before.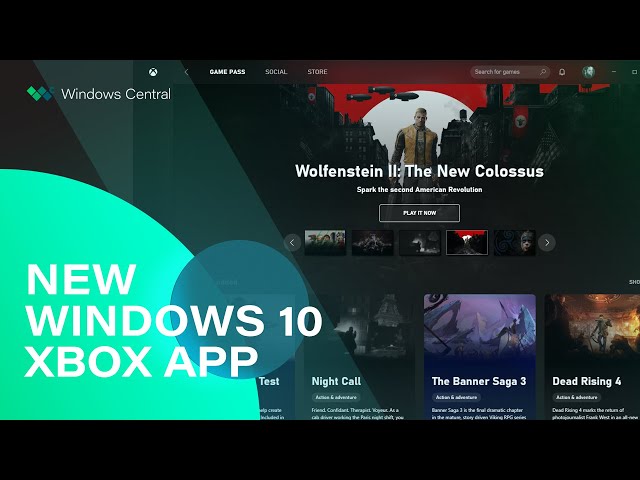 It appears the change is so far only accessible to users signed up to the Windows 10 Fast Ring – a tier of the company's Insider Program – but it's possible it could then become available to a wider pool, if not all users at a later date. Hopefully we'll be able to use the lighter, faster version in the near future to dip into the Xbox Pass' range of goodies in the near future.
Head to the Xbox beta app store page here to grab it if you're keen to give the current version a go.