Last month, as part of Minecraft's tenth birthday celebrations, Mojang unveiled Minecraft Earth, an alternate-reality mobile version of the iconic block builder. Last night, at Apple's Worldwide Developers Conference, the developer showed off the game in real-time, offering our best look yet at the next generation of Minecraft.
In a video which you can check out further down this article (via Polygon), two developers began building a castle on a desk, using their phones to add and remove blocks, and build new structures. The diminutive castle is somewhat reminiscent of the Hololens demo from E3 2015, but it doesn't take long before the demo shows off the scale that Minecraft Earth is capable of reaching.
The mini-castle eventually makes way for a life-size version, filling much of the stage, which the developers could move around at what appears to be a 1:1 scale. The castle eventually falls away to reveal a cave full of skeleton archers, but the demo ends as one of the developers is blown up by a nearby creeper.
It's a very short, and obviously quite heavily-scripted demo, but it's our closest look yet at how the game will actually play out. More information is likely to come to light at E3, but for now we don't have a release date for Minecraft Earth.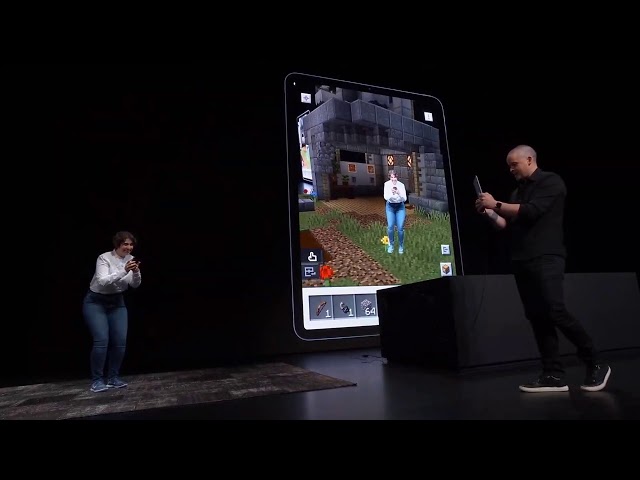 Of course, this demo shows the game working on mobile devices, and the likelihood that the Minecraft Earth will ever officially make its way to PC seems relatively slim for now. Again, though, maybe we'll find out more at E3.