Ahead of the release of Monster Hunter World: Iceborne later this year, Capcom has revealed a handful of new weapons that will feature in the upcoming expansion. Three weapons – the Long Sword, Great Sword, and the Clutch Claw were shown off in trailers published earlier today.
The Great Sword is, as you might expect, pretty imposing. In its trailer, it's used to block a charge from an enormous moose-monster, before the hunter wielding it closes in for some devastating hits. The Long Sword, while also pretty powerful, is somewhat more nimble, allowing for some speedy attacks but some equally impressive finishers.
Most impressive, however, is the Clutch Claw. First referenced in an Iceborne livestream earlier this month, the new weapon is a massive grappling hook that allows you to stick onto a monster's flank and deal some significant damage. If that weren't enough, it also lets you cover ground pretty quickly, and offers a means to steer your quarry into harm's way.
You can see that particular feat in action in the video below. Directing smaller prey into the wall of an arena might be fine, but I can see disaster striking when a monster's new path happens to occupy the same spot as one of your fellow hunters.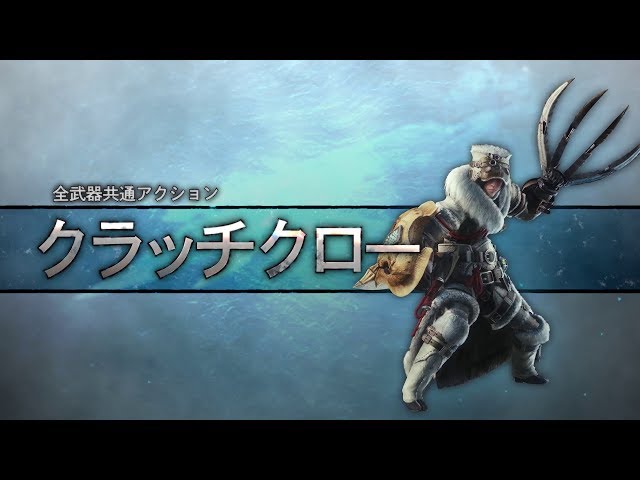 Iceborne was first revealed in December 2018, but you'll be waiting a little while longer before you can head to its frosty new biome. A console launch is set for September, but PC players will have to wait until some time this winter to get their hands on it.
Rawr: Here are the best dinosaur games on PC
Fortunately, however, it looks like it'll be worth the wait. Monster Hunter World: Iceborne is set to rival the size of the base game, meaning there's plenty more of the New World to explore, and plenty of new monsters to hunt.