The first Mortal Kombat 1 gameplay has been shown off at Summer Game Fest by Ed Boon, giving us our first proper look at the upcoming soft reboot of the fighting game series that aims to rewrite and change what we all know about the world's goriest games. As the Mortal Kombat 1 release date rolls in, you'll absolutely want to see it in action.
You can check out the Mortal Kombat 1 footage below, which shows the game in action. We get glimpses at the game's rebooted timeline story, including Johnny Cage winding out a middle finger and Liu Kang in his newfound place as the protector of Earthrealm. We also get glimpses o
We also see the gameplay in action, with plenty of gnarly juggle combos and the much-touted Kameo assist characters in full effect. Of course, we also get a good look at some absolutely gruesome fatalities, and it looks like your partner can get in on the action as well to help you deliver plenty of gloriously grisly killing blows.
Lead developer Ed Boon takes to the stage to show off the Kameo fighters in action, with them coming out to deliver their own set of moves to help you in kombat. "You can even have Sub-Zero with Sub-Zero," Boon comments with a laugh.
He also remarks on Jean-Claude Van Damme's role as Johnny Cage, with the muscles from Brussels bringing his voice and face to the role. It's all shaping up to be absolutely phenomenal – and Mileena is back in action and looks amazing, so I'm incredibly happy on a personal level.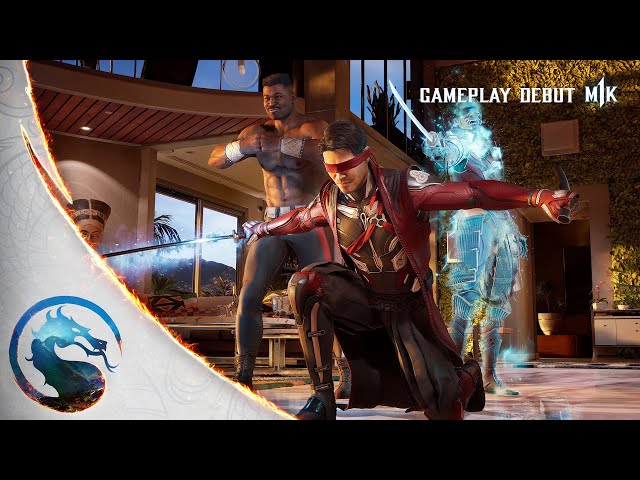 If you're a bit confused by the Mortal Kombat 1 name don't worry, as Boon has also explained why the team at NetherRealm Studios went with it in the end. While it does make some sense, it joins the likes of the Xbox One and Battlefield 1 in the hallowed halls of 'videogames that have confusing names for no real reason.'
"This is Mortal Kombat 1, it's a brand new beginning, you're going to be seeing these characters reintroduced with new roles, new relationships, and that's the main catalyst for it," Boon explains.
Ahead of the release, we've also got the Mortal Kombat 1 system requirements for you, which should help you figure out if your rig is up to the task or running all the fatalities on release day. You can also check out the best multiplayer games on PC if you can't wait though.
This is a breaking news story as part of PCGamesN's ongoing coverage of the Summer Game Fest showcase on June 8, 2023. We'll continue to update this page as and when additional information becomes available to bring you everything in one place as quickly as we can. Be sure to head over to our news hub for all the latest from the show.
You can also follow PCGamesN on Twitter and Facebook to stay up to date with the latest and greatest developments from this show, along with all the biggest PC gaming updates and more.