What are the Mortal Kombat 1 system requirements? MK1 specs won't finish your PC off with a fatality, but you'll need a spacious SSD to install the iconic reboot. Naturally, you'll want to play the fighting game using a relatively new graphics card to increase frame rates and embrace higher resolutions, even if it will technically run on a GPU from nearly ten years ago.
We don't advise aiming for Mortal Kombat 1 minimum requirements if you can avoid it. Nevertheless, a rig equipped with an Nvidia GTX 980 or AMD RX 470 graphics card should be able to handle the latest MK game. Pair either of those with either a CPU like the Intel Core i5 6600 or AMD Ryzen 5 2600 and 8GB RAM and you should be good to go, but your system may get a little toasty with anything higher than the lowest settings.
Here are Mortal Kombat 1 system requirements:
Minimum
Recommended
OS
Windows 10 64-bit
Windows 10 64-bit
CPU
Intel Core i5-6600
AMD Ryzen 3 3100
AMD Ryzen 5 2600
Intel Core i5 3300
AMD Ryzen 3 1200
RAM
8GB
8GB
GPU
AMD Radeon RX 470
Nvidia GeForce GTX 980
Intel Arc 750
AMD Radeon RX 5700 XT
Nvidia GeForce GTX 1080 Ti
Intel Arc 770
Storage
100GB
100GB
Mortal Kombat 1 minimum GPU specs also include the much newer Intel Arc 750, which is weird considering that particular option is on par with a Radeon RX 6600. In any case, the modern card should be able to boost fps further than the AMD and Nvidia contenders above, and it's one of the cheapest options on the market right now.
NetherRealm Studios steps things up with Mortal Kombat 1 recommended specs, but not by much. The developer's GPU suggestions this time include the Nvidia GTX 1080 Ti, AMD RX 5700 XT, and Arc A770. Again, that latter card only released last year, so it feels like its inclusion is simply so that Intel doesn't feel left out.
If you opt instead for one of our best graphics card picks, chances are you'll be able to crank up settings and experience Outworld at higher resolutions. Not that you'll have time to enjoy the view, as the fighting game will keep both you and your PC on its toes with fast-paced, frame-rate-sensitive gameplay.
GPU shenanigans aside, the developer switches out its previous processor recommendations for either the Intel Core i5 8400 or AMD Ryzen 5 3600X, meaning it's worth peeking at our best gaming CPU list before picking up Mortal Kombat 1. Thankfully, the same isn't ravenous for RAM, as 8GB seems to be all that's needed.
Mortal Kombat 1 size
New PC games take up more storage space than ever, and you'll need 100GB spare to install Mortal Kombat 1. NetherRealm Studios doesn't specify whether you should make the jump to solid state, but using one of the best SSD for gaming options out there should prevent lingering load screens.
We've got a solid Mortal Kombat 1 release date, and there are a few months left to prepare for what could be the best fighting game to arrive on PC this year. If you've already got a rig that can carry you to glory, it's perhaps a good idea to invest in a fight stick like the Nacon Daija, as we reckon it's the best PC controller for those that are partial to a 2D tussle. After all, MK isn't the only fighter bursting onto the scene this year, as Street Fighter 6 is almost ready to rumble.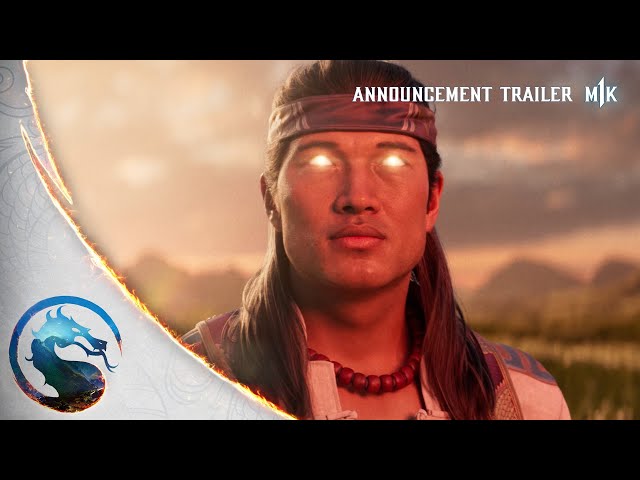 Take the Mortal Kombat 1 system requirements test over on PCGameBenchmark to answer the question… Can I run Mortal Kombat 1?