Yesterday, a Mortal Kombat 11 story DLC teaser popped up in the form of a brief new trailer that ended: "the epic saga continues". Now, we know what's in store. Mortal Kombat 11: Aftermath has been announced, with a continuation of the fighting game's story, new stages, Friendship finishers, and three new fighters – one of whom is RoboCop. Yep, actual RoboCop. Look out for potential story spoilers ahead, folks.
First up, those new fighters. As you can see in the new Mortal Kombat 11: Aftermath trailer below, the famous cyborg cop makes an appearance near the end of the clip, but alongside him in joining the roster are Sheeva and Fujin – two fighters you might remember from the game's history. Sheeva is a part-human, part-dragon Shokan who joined the Mortal Kombat universe in Mortal Kombat 3, while Fujin is a god of wind, who was first playable in Mortal Kombat 4.
Aftermath's story follows on directly from the base game's canonical ending, after Kronika's defeat at the hands of Liu Kang. At Raiden's instruction, the warrior hero now has to forge a new timeline, with the other fighters – new and old's – help.
On the way to the game with with a free Mortal Kombat 11 update alongside the new DLC are also some new stages, such as reworks of classics like Soul Chamber and Dead Pool. Plus, there's the return of Friendships – the humorous non-fatal finishers – one which you can see right at the end of the below trailer.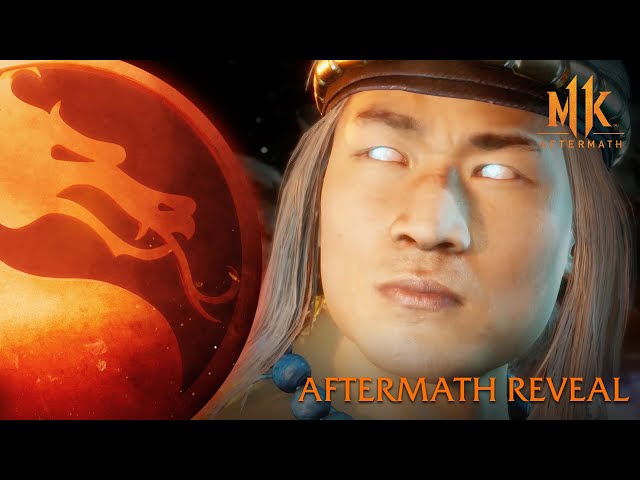 Aftermath marks the game's first story DLC expansion, and arrives (digitally) on May 26. It'll cost £34.99/$39.99 as a standalone purchase, £39.99/$49.99 as part of a bundle with Kombat Pack 1 (adding previous DLC, as well as six more playable fighters and some skins), or £49.99/$59.99 for a complete Collection option that brings the base game and the Kombat Pack 1 (including Aftermath) together.