Nvidia has admitted its Turing GPUs are off to a slow start and is currently trading 14% down after bearing all in a telling press release. The green team has now updated its financial outlook for Q4, swiftly chopping $500 million off its revenue as it reevaluates its guidance for the quarter from $2.7 billion to $2.2 billion.
It's all down to poor gaming and data centre revenue, its core business, which fell massively short of what Nvidia was expecting. Excess mid-range channel inventory – or simply too many GTX 1060s – has been a bug bear for the company every since cryptocurrency took a turn for the worst and kicked the proverbial bucket. Nvidia expects this to deplete by, at the latest, April. But that's not the only issue the green team's facing.
The drop off in demand from the Chinese market, or "deteriorating macroeconomic conditions" as Nvidia puts it, has also impacted the consumer demand for Nvidia's GPUs. Data centre demand also stifled as customers became "cautious" of the market, yet Nvidia remains confident that it still has the leading edge when it comes to AI and HPC applications.
But the really shocking admission from the press release is Nvidia, a traditionally tight-lipped company, acknowledging that "sales of certain high-end GPUs using NVIDIA's new Turing architecture were lower than expected."
Eesh.
The company expects consumers were waiting for cheaper GPUs, which have still not yet arrived. "Some customers may have delayed their purchase while waiting for lower price points", Huang says in a letter to shareholders, "and further demonstrations of RTX technology in actual games."
The cheapest Turing card right now is the RTX 2060, which still costs a whopping $349, and the lineup hits top shelf with the RTX 2080 Ti at $1,199.
Time for an upgrade: These are the best graphics cards going
"Q4 was an extraordinary, unusually turbulent, and disappointing quarter," Jensen Huang, Nvidia CEO. says. "Looking forward, we are confident in our strategies and growth drivers."
Nvidia admits to a whole lot more, too. The mid-range GPU oversupply did cause Nvidia to delay the Turing launch, as often speculated. Also, Huang admits that gamers need more convincing of the benefits of RTX – those two games utilising the Tensor and RT Cores right now just aren't going to cut it for consumers.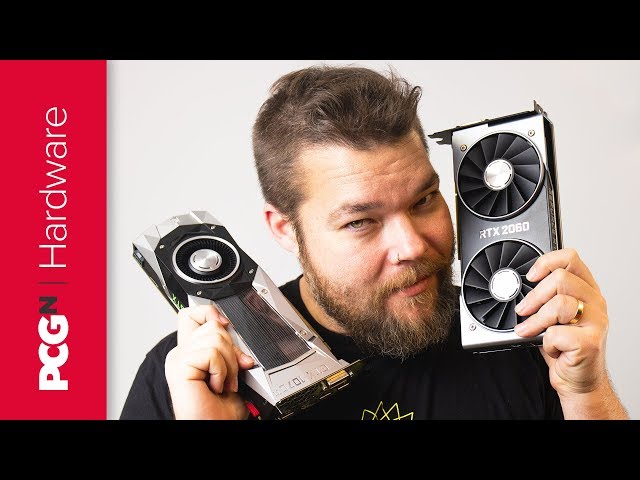 "The Nvidia you invested in has incredible talent doing important work for our future," Huang says to shareholders. "The important work we do is only possible with your support. For that, we are tremendously appreciative. This quarter was a real punch in the gut. But your company is resilient, creative, and repeatedly rises to great challenges. We will shake this off and come back strong."
The green team also confirms $120 million in charges for "excess DRAM and other components" due to the revenue guidance and poor market conditions. To make things worse, TSMC has also reportedly suffered a manufacturing fault, affecting the 12nm manufacturing node Nvidia utilises for its current GPU lineup.
Huang's letter to shareholders can be read in full here. Nvidia's fourth quarter earnings call will take place on Feb 14, 2019 at 2:30pm PT.