We're still waiting for the Nvidia RTX 4070, but packaging for the upcoming graphics card is already a thing. While the box in question isn't harbouring a GPU inside, it may serve as proof that a Founder Edition is on the cards this time around.
Earlier reports suggest that Nvidia is gearing up to make the RTX 4070 and RTX 4060 Ti, and both cards are apparently set to use a cut-down AD104 GPU. While premium gaming PC enthusiasts already have access to the green team's best graphics card in terms of power, the RTX 4090, regular players are still waiting for midrange and entry-level options to enter the fold.
Thankfully, the latest RTX 4070 leak provides visual evidence of the graphics card's existence, as a video by YouTuber RedGamingTech includes photos of its packaging. The box looks almost identical to the one in our Nvidia RTX 4080 review, but a GPU doesn't accompany the fancy cardboard in any of the snaps.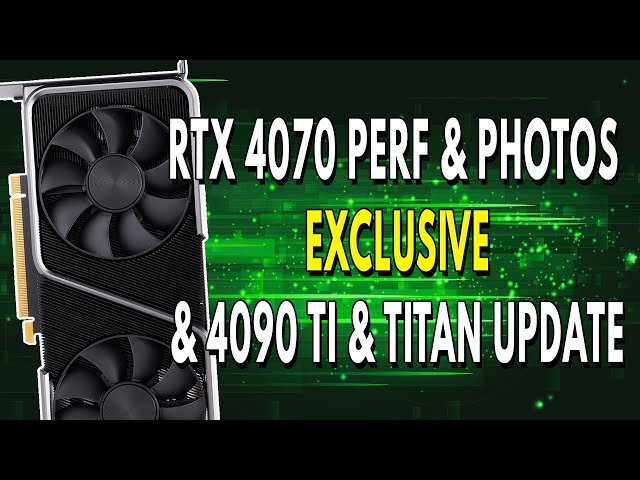 The Founder's Edition box lacks Nvidia RTX 4070 specs, but confirms that it'll use the same dual eight-pin power adapter as the RTX 4070 Ti. Size information is also available on the back, with the graphics card measuring 112mm wide – 40mm narrower than the RTX 4080.
As always, keep a salt saker nearby when consuming graphics card rumours, as Nvidia is notoriously indecisive about product releases. It's more than likely that we'll see an RTX 4070 Founder's Edition enter the fold, but the GPU giant hasn't announced any plans beyond its currently available lineup. In any case, the leaked packaging serves as proof that it's at least being considered, or was potentially supposed to release alongside its Lovelace siblings.
If you're looking for a next-gen GeForce graphics card that costs less than the RTX 4080, check out our Nvidia RTX 4070 Ti review. The latest GPU still costs a pretty penny, but it offers impressive DLSS 3 abilities for less than its premium counterpart.