Nvidia has released the full details of its stuttering start to the year, divulging its Q1 earnings for 2019. On the whole the green team's revenue was down 31% compared with the same period last year, with the gaming side – still Nvidia's biggest sector – suffering a greater drop in revenue of 39%.
But CEO, Jen-Hsun Huang, is adamant the drop in gaming revenue, covering the last two quarters since the RTX and GTX Turing graphics cards have launched, has nothing to do with any failure on the part of the new GPU architecture. Huang claims the launch of Turing has gone better than the phenomenally successful Pascal generation, and that it's still just the crypto hangover stinging Nvidia's coffers.
"The entire reason for Q4 and Q1," says Huang, "is attributed to oversupply in the channel as a result of cryptocurrency, and has nothing to do with Turing, in fact. Turing is off to a faster start than Pascal was and it continues to be on a faster pace than Pascal was. And so, the pause in gaming is now behind us, we're on a growth trajectory with gaming."
That's a markedly different tone to the messaging around the poor Q4 results, which Huang characterised as "a real punch in the gut." After the Q4 earnings were released Nvidia admitted that "sales of certain high-end GPUs using NVIDIA's new Turing architecture were lower than expected." Maybe Nvidia was expecting it to do a lot better than Pascal…
Anyway, Huang also remains bullish about the success of Nvidia's kickstarting the ray tracing era for games, citing GDC's packed ray tracing program, and the fact that Sony has announced some form of ray tracing for its next PlayStation console as proof that "ray tracing is the next generation and it's going to be adopted all over the world."
Top chips: These are the best graphics cards around today
"I think it's fairly safe to say that that the leadership position we've taken," he says, "has turned into a movement that has turned next generation gaming ray tracing into a standard. Almost every single game platform will have to have ray tracing and some of them already announced it."
It isn't just the gaming downturn that has affected Nvidia's revenue as its data center business is down 10% year-on-year because of a "pause in hyperscale spending," as Nvidia CFO, Colette Kress, noted.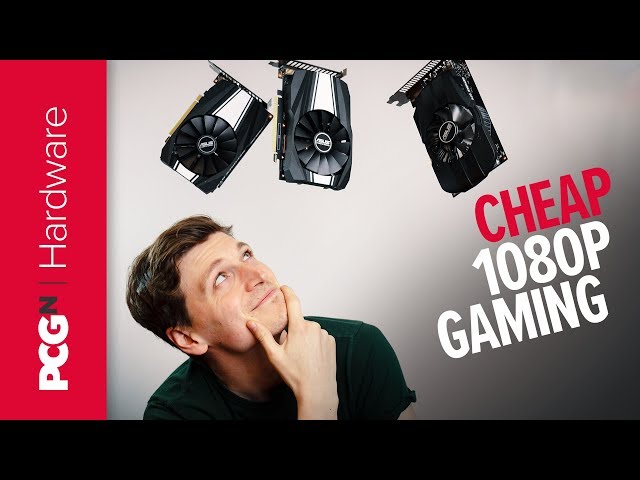 Click here for more hardware video goodness
Nvidia has also blamed Intel's CPU supply issues as affecting the growth of its Turing gaming laptops post-launch, but is confident the problems with demand from China are over.
"There are all kinds of positive signs in China," says Huang. "There are some 300 million PC gamers in China and people are expecting it to grow. We're expecting the total number of gamers to continue to grow from the 1 plus billion PC gamers around the world to something more than that. And so, things look fine."
Interestingly, even when talking about the future performance of its gaming GPUs, no-one, not even a single analyst on the earnings call, made mention of any potential impact of the impending release of AMD's Navi graphics cards.
If the Navi GPUs are everything the rumours say they are – capable of competing with an RTX 2070 for half the price – then the new Radeon architecture could end up having a serious impact on Nvidia's late year bottom line. If AMD wins the mainstream market, boosts its market, and is able to force the green team to drop its exorbitant GPU prices, then the flat growth predictions for 2019 could decline even further.