As well as revealing that Soldier: 76 is gay, the recent Overwatch short story, which focuses on Ana, hinted at a new skin for the support hero. Ana's new 'Bastet' skin is now available in-game, but you won't be able to purchase the Epic-tier skin through traditional means.
That's because the new skin isn't actually available in the shop. Instead, if you want to own Bastet, you'll need to complete a challenge. Thankfully, the Bastet challenges are pretty easy – all you need to do to unlock the skin is win nine games (playing as any hero) across Overwatch's Quick Play, Competitive, and Arcade mode.
As well as unlocking the skin – which sees Ana wearing a mask styled after the Egyptian cat goddess of the same name – there are a couple of other cosmetics to unlock over the course of the challenge. Three wins will net you a Bastet player icon, while winning six times will get you a kneeling victory pose. You'll have from today until January 21 to unlock the various rewards.
If you want a closer look at all of the goodies on offer, you can check out the mini-trailer below.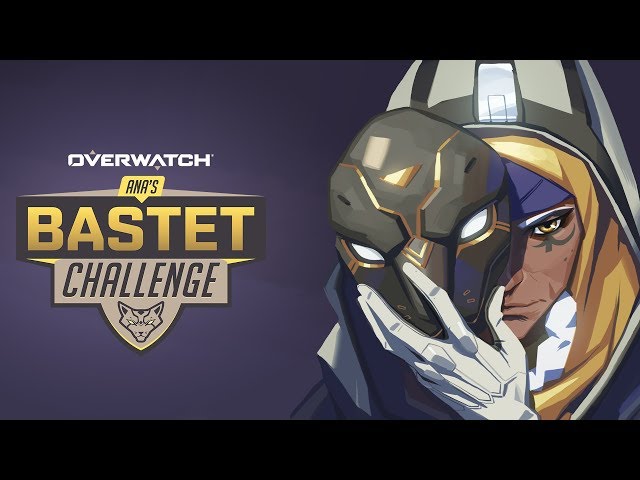 If you do actually want to spend some of your holiday money on Overwatch skins, then you'll be glad to know that team skins for all of the new Overwatch League teams are now available.
Read more: Overwatch Contenders' 'Ellie' was an impostor
A particular highlight comes via the Chengdu Hunters, whose gear comes emblazoned with their wonderful panda logo, but Huangzhou's baby pink/baby blue combo is also something to behold.