It may be Gamescom, but Overwatch's Jeff Kaplan is currently out in Korea at the Korean Overwatch Fan Festival. As you can imagine, such an event is distinctly D.Va flavoured, and that can be felt in the surprise announcement of a new map: Busan.
The famous Korean city has be turned into a Control map for Overwatch, featuring three distinct zones: Sanctuary, Downtown, and D.Va's Meka base. These areas have been designed to incorporate a variety of Korean culture icons, from the peace and quiet of tradition Korean temples, to the bustling futuristic cityscapes dense with karaoke bars and cyber cafes.
The Downtown map even includes a rail station with anti-grav train, to which Kaplan mentioned that "The train to Busan is very dangerous" in a nod to the famous Korean zombie flick.
The third segment, the Meka base, features D.Va's living quarters and is the home of the entire Meka squad that defended Busan from Omnic attacks, an event that is referenced in the new D.Va cinematic Overwatch short.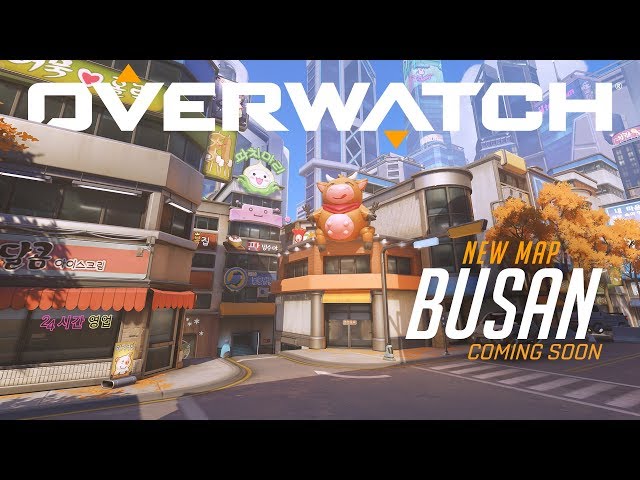 The Blizzard team is staffed by several Korean developers, who helped keep the map true to Korean culture. It was important that they captured more than just the look of the city, so the audio team even recorded the sounds of Busan to ensure the map is authentic.
The map looks impressive and perhaps the most visually impressive of the Control maps so far. If you're already hyped, you can play the map right now on the Overwatch PTR. It also looks like the map may come with a new D.Va skin. If so, Korea's Overwatch Fan Festival has been a huge gift box for D.Va mains everywhere.