When is the PoE league start time? Path of Exile Trial of the Ancestors is about to kick off, and the new season for one of the best free PC games promises plenty to enjoy, whether you're a long-time Path of Exile veteran excited by the PoE 3.22 patch notes, someone looking for a change from Diablo 4 Season 1, or just tempted to check out what PoE is all about after the big Path of Exile 2 reveal last month.
Path of Exile 3.22 is titled 'Trial of the Ancestors' and the unique mechanic this time is a sports-inspired autobattler mode where you can form a team of fighters and join them on the battlefield to take down enemy teams in a tournament for ultimate glory. Succeed and you'll earn yourself cool unique items and special tattoos – these go onto PoE's iconic passive skill tree, turning some of the more boring stat-boosting nodes into more interesting bonuses.
Those of you who are new to the game, perhaps having come over from Diablo 4 to see what all the fuss is about, might have heard rumors of the Path of Exile passive tree. This giant web of skills can be one of the most immediately off-putting parts for newcomers, but I'd urge you to press on – Path of Exile isn't much different from Diablo 4 in terms of its basic feel, but the options for build-crafting once you get deeper in are much more varied.
Know that if you want to just dive in and feel things out for yourself, you'll still be perfectly able to play through the full campaign and explore the endgame, as well as checking out the new Trial of the Ancestors system along the way. If you decide you really want to push into the most high-end content, there's a wealth of incredible community members willing to help, with tools like Path of Building allowing you to follow a premade build guide with step-by-step instructions if you prefer a helping hand.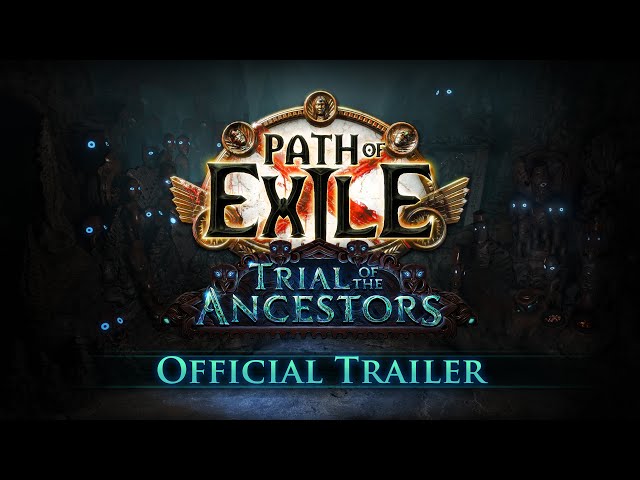 PoE league start time – Path of Exile 3.22
The Path of Exile Trial of the Ancestors league starts Thursday August 18 at 1pm PDT. There will be three hours of server maintenance prior to this beginning at 10am PDT. You can see the maintenance and league start times for your region in the chart below:
| | | |
| --- | --- | --- |
| Region | Maintenance Start Time | League Start Time |
| US West | August 18 @ 10am PDT | August 18 @ 1pm PDT |
| US East | August 18 @ 1pm EDT | August 18 @ 4pm EDT |
| UK | August 18 @ 6pm BST | August 18 @ 9pm BST |
| Europe | August 18 @ 7pm CEST | August 18 @ 10pm CEST |
| New Zealand | August 19 @ 6am NZDT | August 19 @ 9am NZDT |
You'll also need to download the update – the Path of Exile 3.22 patch size is 7GB on Steam. Make sure you're up to date before jumping back in, and check out the official post from developer Grinding Gear Games for any additional details or updates if any delays occur, along with the full Path of Exile 3.22 patch notes.
If you're eager for even more loot, we've got more of the best games like Diablo for you, and we spoke to the director of GGG's upcoming sequel about how he plans to make Path of Exile 2 drops feel truly special again.