Payday 3 developer Starbreeze says that matchmaking and server issues with the heist-driven shooter are connected to software updates created and released by a "third-party matchmaking partner," and that as instability continues, the developer will be "evaluating" a new partner for Payday 3 online services. In the wake of Payday 3 server issues, the game's Steam rating has dropped to 'mostly negative' as players struggle to access matches and confront long wait times.
Payday 3 has encountered a range of issues relating to matchmaking, server stability, and game performance. The Payday 3 server status has fluctuated since the launch of the FPS game on Thursday, September 21, with players reporting that they are either unable to access matches or otherwise face long wait times. Now, Starbreeze says some of these issues are caused by software updates from a third-party partner.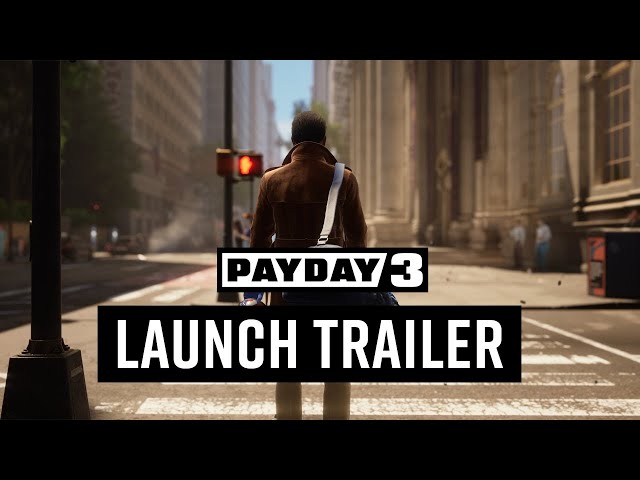 "Payday 3 matchmaking infrastructure has not performed as tested and expected," Starbreeze says. "Matchmaking software encountered an unforeseen error, which made it unable to handle the massive influx of players. The issue caused an unrecoverable situation for Starbreeze' third-party matchmaking partner.
"A new version of the matchmaking server software was gradually deployed across all regions leading to improved performance. However, a software update made by the partner during late Sunday again introduced instability to the matchmaking infrastructure. The partner continues to work to improve and stabilize Payday 3's online system."
Starbreeze says that, in the wake of the software update that reportedly caused further server instability, it will seek a new partner and attempt to make Payday 3 "less reliant" on online services.
"Starbreeze is currently evaluating all options, both short and long-term," the developer says. "In the short-term, this means Starbreeze' focus is to ensure the player experience. In the long-term, this means evaluating a new partner for matchmaking services and making Payday 3 less dependent on online services."
Starbreeze CEO Tobias Sjögren says they are "disappointed" in the issues encountered by Payday 3 players so far, and says the developer has "a lot of diligent and consistent work ahead of us to regain community trust."
In the meantime, if you're playing Payday 3, get the best Payday 3 heists to earn the most cash. You'll also need to the Payday 3 best weapons to maximize your chances at a successful job.