A Payday 3 stealth trailer managed to sneak by its community for several days, with developer Starbreeze Studios eventually blowing its cover when it seemed like no-one was going to spot its latest tease in the shadows. If you're planning to slink around with your pals in Payday 3, you'll want to make sure to catch this latest trailer for the upcoming co-op game.
According to YouTube, this latest Payday 3 trailer was actually made available on July 11, but it took players a good four days to spot it. With a description simply reading "Shhh…" this unlisted video might have gone unnoticed for a while, but there were actually a couple of really cool ways to uncover it.
No-one managed, however – or if they did, they simply didn't realize what they had found, or they decided to stick to the video's description and keep silent about the whole thing. Either way, Starbreeze eventually got sick of waiting, tweeting, "For a community who claims to love easter eggs, you sure are taking a while finding our last one," along with emoji of a watch and a thinking face.
They then followed up with a rhyming riddle, giving a much clearer indication of exactly what players should do to track down the teaser. "We have shown you violent, now we try to show you silent; think not like in a riot but try to be quiet; start at the page, turn down the gauge; or simply drop the burrito and go…"
The first part, teased by the third line about "turning down the gauge," is perhaps the cooler option – by going to the Payday 3 website and gradually turning down the volume on the gameplay trailer, you'll actually see the stealth trailer fade in over the top of it.
If that's too confusing, or you want a simpler option that just shows you the trailer straight-up, the slightly bizarre "drop the burrito" line leads you to 'go incognito' – by simply visiting the website in your web browser's incognito or private browsing mode, the gameplay trailer on the page will just be replaced by the stealth trailer.
We're a little surprised no-one came across either of those naturally – but perhaps it really is just a case of anyone who found it sticking to the vibe. Either way, the video has been found now, so we've put it down below for those of you who really don't want to do the legwork.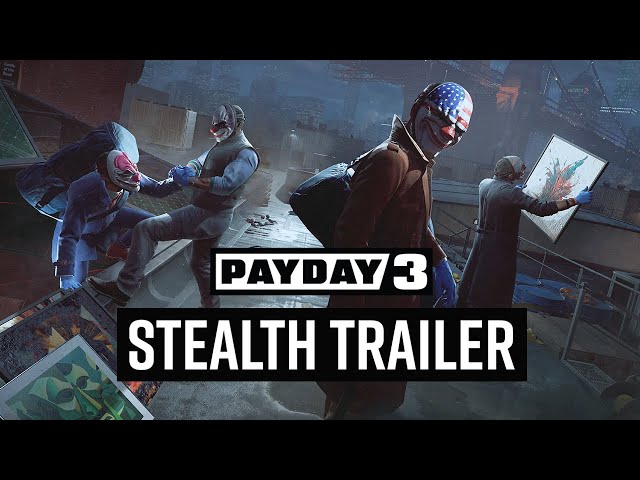 Unfortunately, while Payday 3 stealth is likely to be a great way to play the game solo, the lead producer confirms that you'll need an online connection to play Payday 3, even if you're not intending to team up with others.
Personally, I'll definitely be doing my best to creep around with my friends, but I know just how poorly that usually goes. With the game set to launch on PC Game Pass, at least I won't be short of companions by my side.
We've got the Payday 3 system requirements, so take a sly look through those to make sure your rig is ready for launch day. If you want to practice your sneaking skills, slip quietly into the best stealth games on PC.